Denver, Colorado, United States - May 5, 2023 /MarketersMEDIA/ —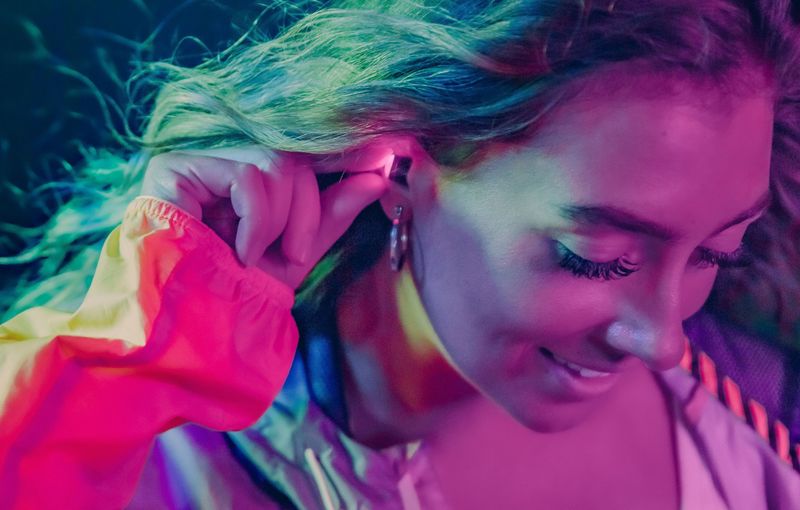 LumenEarz, the revolutionary new LED Light-Up earplugs designed for hearing protection with style, is live on global crowdfunding platform Indiegogo and raising funds to bring the project to life. 
There is nothing quite like the experience of a live concert or music festival surrounded by thousands of other fans taking in the show. The problem is that the volume at these events often exceed the recommended safe limits which can result in both temporary, and permanent, hearing loss. LumenEarz are the world's first LED light-up, earplugs making ear protection a stylish and stand-out accessory.
"Roughly 30 million people suffer from hearing loss due to noise exposure. This could be greatly reduced if hearing protection (earplugs) were something you wanted to wear," says founder and CEO John Dennis on the inspiration behind the project. "LumenEarz are designed as earplugs people will want to wear. Our aim is to promote these to attendees of electronic music festivals, concerts and clubs to start and then work our way into other industries where these can be used to increase the visibility and safety of employees who work around heavy machinery."
With over a decade of experience as a hearing care professional, Dennis has seen firsthand how hearing loss can take a toll on an individual's quality-of-life. Music festivals can easily exceed 100 decibels, a level at which hearing damage starts to take place, so it is crucial to wear protection. The LumenEarz not only offer the needed protection for loud, live events but the neon glow makes it a fun accessory to stand out in the crowd.
"Traditional earplugs can be uncomfortable and unattractive, this often prevents people from wearing them. We are breaking this trend with LumenEarz modern design," adds Dennis. "Our unique design will allow wearers to hear live music at a comfortable volume without sacrificing the listening quality. There truly is nothing else on the market like them."
LumenEarz is currently live and available to support on Indiegogo: www.indiegogo.com/projects/lumenearz
 
About LumenEarz
John Maxwell Dennis (Max) created LumenEarz out of a desire to help people protect themselves against the irreversible effects of hearing loss in an exciting, new way. As an EDM enthusiast Max noticed that many show and festival goers did not wear hearing protection, therefore he set out to make earplugs that people would want to wear.
For more information on LumenEarz please visit lumenearz.com
###

Contact Info:
Name: Chris Woods
Email: Send Email
Organization: LumenEarz
Website: http://lumenearz.com

Release ID: 89096872