- September 14, 2020 /MarketersMedia/ —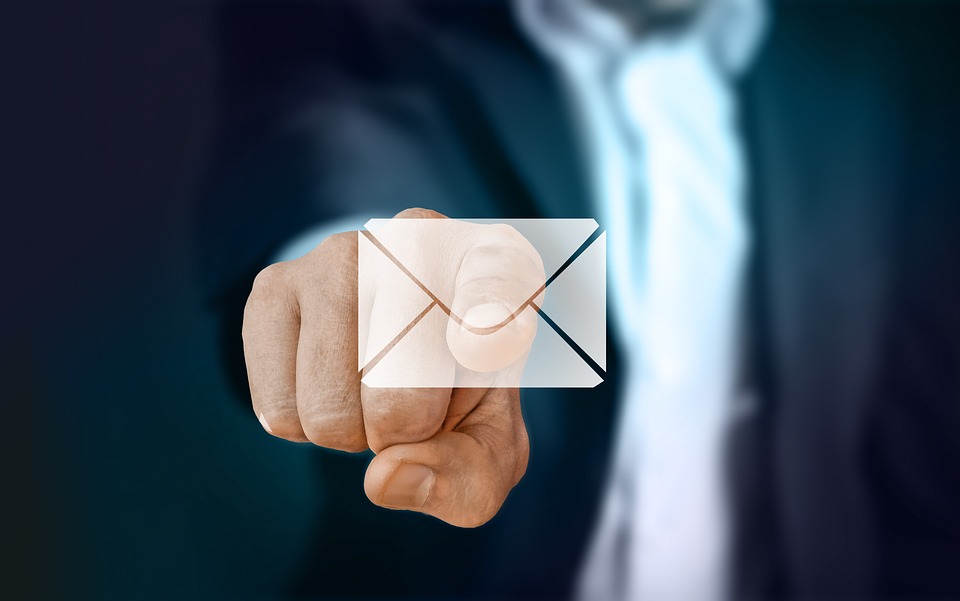 Keeping up with technology is not
exactly easy, when updates are constantly made, and new features
become available. Sure, this can be incredibly helpful in your day to
day life but what if you need to know how to do a simple task such as
send a mass email but don't know how?

Sending a mass email in Gmail doesn't
have to be tricky, there are plenty of tips that you can use to get
the hang of it soon. Not only should you understand how to create a
mass email in Gmail but you should also know some of the pros and
cons of doing so. Find out everything you need to know about this
task below in this article.
What Are Mass Emails?
Mass emails are essentially an email
that is sent to multiple contacts at the one time. This can be an
email chain that is sent out to staff or even to customers to notify
others of any information that is needed. Not only can mass emails be
sent out to notify those with information but, it can also be used to
sell or promote
your business depending on the type of email being sent.

Often, you can send mass emails for
free which means you can promote your business without having to
spend lots of money. Sometimes, email services will require you to
spend money on the chain, but it will usually be worth your while if
you are planning on marketing your business.
How to Send Mass Emails
When it comes to sending mass emails,
it is a lot easier than what you may think. There are many different
services that can allow you to send emails, however, we are going to
focus on
how to send a mass email in Gmail. You can follow these steps by
reading our guide as you move through the process.
The first step to sending a mass email
in Gmail is to open up both Gmail and Google Drive. Once you have
opened up both, you will have to open up a new Google Doc and write
out your email. After you have written your email and checked for
errors you will then have to open up a Google Sheet which is a
spreadsheet – make sure it is a Google Sheet and not Excel.

When you have done this, you will need
to click on Add-ons and then Get add-ons while you are on the Google
Sheet. Once you have clicked add-ons, search for "Yet Another Mail
Merge and download the free option. On the spreadsheet, select
add-ons then click on the add on you selected (Yet Another Mail
Merge) then follow with start mail merge.

Next, you will get an option to import
your contacts directly through Gmail or to add on emails manually.
Fill in the sender's name and then select the email draft that you
have written out on the Google Doc. Click Send X emails (for the
number you have let to send out that day as there is a limit in
place.
There are also some other methods to
consider so, make sure you have a look and do your research to see if
there are any other ways that might be easier for you to do this.
Gmail can be one of the most effective methods to try.
Why Use Gmail?

Gmail is a well-known email service
that can be used to send emails to contacts individually and it can
also serve to send mas emails. So, why use Gmail? You should consider
using Gmail because it is a reliable server so, you know that it is
safe to use. Another reason why you should consider using Gmail is
that it is such a popular server to use and a lot of emails, personal
or work-related have a "Gmail" in it so it is not uncommon to
see. Although this is a good server to start with, it might not be
suitable for all email campaigns so, you should keep in mind that
this might not always be the best option for you.

Advantages and Disadvantages of Mass
Emails

When you are sending emails on Gmail,
you will find that there are many advantages. For instance, you can
rely on Gmail, the emails can be carried out in a couple of different
ways and it can also save you money compared to other options that
are available. So, if you are starting off with your small business
then, mass emails through Gmail might be the best option for you to
try out as it can help you save money compared to others. Keep in
mind though that Gmail might not be the long-term solution for your
business in the future once it grows and expands more.

The disadvantages of mass emails on
Gmail is that you are limited to the number of email recipients you
can send to at the one time. On Gmail, you can only send 500 per day
so, if you have more contacts that you want to reach then, you might
have to send the emails across more days and as a result, you might
not get the results that you are looking for. Another disadvantage of
sending emails through Gmail is that there can be delivery issues
where some emails won't send or your emails can be marked as spam
and not read by recipients.

Use This as a Guide

As you can see, there are a lot of
things for you to understand when it comes to sending a mass email in
Gmail so make sure you read through it and follow all steps to ensure
you do it properly. Mass emails can be a cost-effective and engaging
way to market your business so you should make sure to give this a
try this year. Use this information and get started as soon as
possible.
Release ID: 88976615