- November 24, 2022 —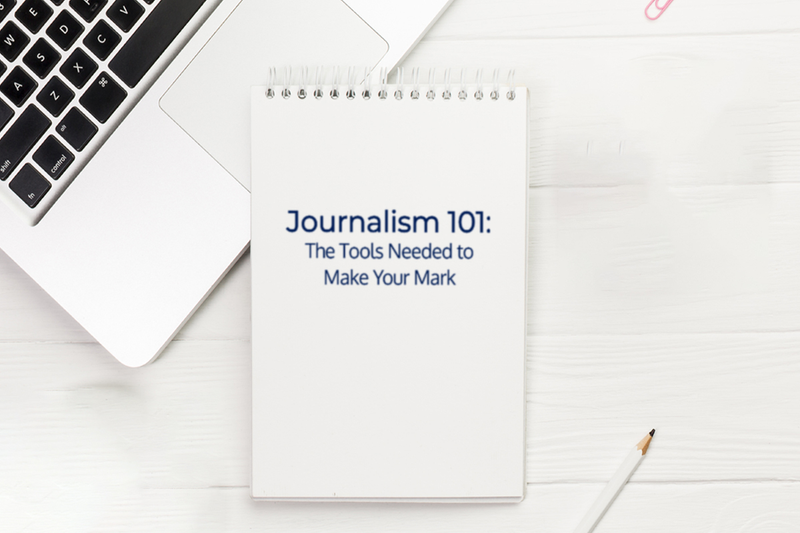 Organization, patience, and a penchant for research are crucial to becoming a great journalist. However, finding the time to sharpen one's writing skills becomes challenging when there's a ticking timer and deadlines to meet.
In the field of journalism, journalists are expected to juggle multiple things at once. Therefore, these are some must-have tools in your arsenal if you want to make your mark in journalism.
Cleaner or Malware Software
First and foremost, you must free your computer or laptop of any virus infection before you can begin writing. Also, it would help if the antivirus software automatically cleaned your system of junk files so you never run out of storage space and can solely focus on meeting deadlines.
For Mac users, CleanMyMac is a great option, and it helps to thwart malicious attempts from nefarious actors and also free storage space in just a few clicks.
For Windows users, CCleaner is an excellent cleaning and system optimization tool.
AnswerThePublic
As a journalist, you must decide your story's subject. Sometimes, the topic might fall right into your hands. But more often, you'll have to research to find a topic of interest. That's when AnswerThePublic comes in handy.
The tool will tell you what the world is talking about in real time so you can find your next big story idea.
Grammarly
Grammarly is a preferred tool that helps to make write-ups grammatically error-free. After all, grammar is a subject of concern when it comes to writing, and journalists cannot afford to print write-ups filled with spelling mistakes, grammar and syntax errors, etc.
From punctuation to spelling, Grammarly guarantees to fix all the errors and make write-ups easy to read.
BuzzSumo
Killer headlines are the bread and butter of journalism. If the headline fails to capture the audience's attention, they will skip your article in favor of something else. This is where BuzzSumo comes to the rescue. The tool will show you headlines that are performing well, and you can even compare them with your competitors.
It is a highly preferred tool for journalists and offers several templates and style guides to develop a headline that will help your story gain maximum traction.
Maestra
Maestra is an audio and video transcription tool capable of generating text from video and audio files in more than fifty languages.
If you have an audio or video file that needs to be transcribed, Maestra can do the job for you within minutes. The tool is not only helpful for journalists, but it can even be used for generating captions and adding subtitles to videos.
Since journalists don't have the time to listen to the same interview the entire day, this tool comes in handy. It streamlines the time-consuming and hectic process of getting text quotes from recorded interviews.
Import.io
If you need to use multiple sources to make your story appear credible, don't forget to use the Import.io tool. This tool extracts docs and data throughout the web to sort them out for you.
Evernote
You don't know when inspiration will hit or when you'll come across a good story. That's why you need to use Evernote. This is an excellent note-taking application where you can set reminders, make lists, record audio, add attachments to existing notes, mark up documents and even share the notes with your colleagues or editor.
Evernote has a web interface and a desktop application. It even provides users with a custom email address. Journalists use this tool to store everything, from links to websites and articles to to-do lists. Furthermore, it helps to keep everything in sync so you can access your notes from any device and anywhere.
Upgrading to paid plans will give you access to AI-suggested content and integrations with Outlook, Slack, Google Drive, etc.
CloudConvert
CloudConvert allows journalists and writers to convert one file format to another effortlessly. For instance, you can quickly convert a document to audio or videos to audio. Thanks to this tool, you can save time and effort in creating a different form of content on the same topic. The tool is also known to offer better conversion than Google Drive.
TinEye
One of the Internet's favorite pastimes is circling fake photos and spreading rumors. Therefore, you can never be 100% sure that the pictures posted on Facebook or Twitter of the flooding in Texas are genuine. Therefore, you must include TinEye in your arsenal to help verify the pictures' genuineness. The tool works by scouring the Internet to find when a particular image was posted for the first time.
The Bottom Line
These tools are a must-have in every journalist's arsenal. These will help differentiate you from the rest and ensure your write-ups gain the maximum traction. Some of the tools offer free trials that you can check before getting the paid plans.
Release ID: 89085365