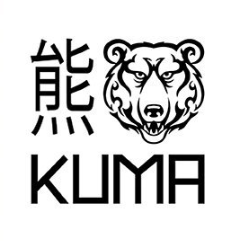 - October 23, 2020 /MM-prReach/ —
KUMA has blended ancient and modern techniques to create its carefully engineered and ultra-sharp Japanese chef knife. The blade is intended for anyone searching for a premium kitchen knife that delivers professional results. The brand recently discussed the top reasons to choose its Damascus steel kitchen knife.
Learn more about KUMA's Damascus steel knife at https://www.amazon.com/KUMA-Professional-Damascus-Steel-Knife/dp/B074RMQR9Q.
A high-quality knife plays a significant role in a cook's experience in the kitchen. As the most-used cooking tool for at-home cooks and professionals alike, a consistently sharp chef knife means more control, less slippage and better cooking. This leads to safer, more consistent cutting and can greatly increase cooking confidence.
"It's absolutely no secret that your kitchen knife is extremely important, thus you should pay close attention in order to choose a high-quality product," says a spokesperson from the company. Below, KUMA provides four key reasons to choose a KUMA multipurpose chef knife:
Razor sharpness. The blade has a cutting-edge sharpness and an out-of-the-box precision that will make life easier in the kitchen. Consisting of 67 layers of top-notch Japanese steel that delivers superb strength and efficacy, the Damascus chef knife's blade can carve meat and cut through veggies easily. The lasting sharpness is made possible by eight engineering processes and the hand-finishing final step, involving the brand's highly appreciated V-Shape sharpening technology.

Versatility. The multipurpose Damascus kitchen knife can be used for a full range of activities, such as chopping, slicing, cutting, carving and filleting. Its versatility makes it perfect for every household.

Strength. By combining strong, yet lightweight materials, as well as a beautiful, practical and smooth Japanese-inspired design, the chef knife packs a lot of power. The product offers the optimal balance of control and beauty.

Handle design. An ergonomically designed handle made from premium materials that is extremely comfortable and light allows for a nice grip, even while using firm pressure.
Due to the razor-sharp nature of the Japanese chef knife, the brand encourages users to adopt safe cutting techniques. KUMA suggests, "A pro knife technique that professionals advise to use is the claw grip." The brand has created easy-to-follow instructions on how to perfect the claw grip on its blog page.
With over 220 ratings on Amazon to date, the company's Damascus steel knife has become the go-to tool in the kitchen for at-home cooks. One highly impressed reviewer comments, "I have had this product for a long while now. With proper care, it is still incredibly sharp. Kept well-cleaned and well-honed, it will never disappoint you. I am amazed at the quality, durability, and overall perfection of this knife. I may not be a pro chef but I am well versed in culinary skills and know my way around a kitchen. This knife has been my go-to knife since I bought it, even with knives in my block four times the price. I highly recommend this knife, and have recommended it to friends and family since I bought it."
To learn more about the coveted Japanese chef knife from KUMA, please visit the company's official website or Amazon storefront.
###
Twitter: https://twitter.com/@KumaKnives
Facebook: https://www.facebook.com/Kuma-Knives-1869737226587027/
Instagram: https://www.instagram.com/kumaknives/
About Us: KUMA was born out of the desire to create high-quality kitchen knives that combine razor-sharp performance with high lightweight maneuverability all packaged in a beautiful aesthetic design.
Contact Info:
Email: Send Email
Organization: KUMA
Address: Islands Brygge 30B, 1., door 1 – 2300, DENMARK
Phone: +45 20-646-834
Website: https://www.kumaknives.com/

Source URL: https://prreach.com/?p=42678
Release ID: 88982122