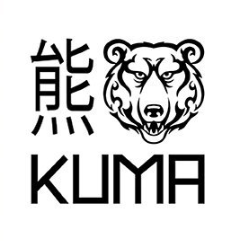 COPENHAGEN DENMARK - June 19, 2019 /MM-prReach/ —
KUMA is quickly becoming known in households across the country for offering a cost-effective, premium knife kitchen dabblers are increasingly turning to.
KUMA, producer of a multipurpose chef knife that has received hundreds of positive reviews on Amazon's marketplace, is making an impact on customers seeking an affordable yet efficient all-purpose knife to use while cooking at home.
A spokesperson for KUMA states, "when we first set out, one of our core missions was to provide our customers with an affordable solution to cooking with effective and long-lasting tools in the kitchen. It is well known that the most commonly used knife in home kitchens is a chef knife, but they can be quite expensive and a daunting investment. We didn't want to compromise quality with cost, so we worked hard to develop and design our knives with the end user in mind. We're pleased with the positive feedback our 8 inch chef knife in particular has received, and strive to continue to successfully keep offering a dependable choice of chef knife to customers."
With increasing costs of dining out, reports show that more American households are seeking alternatives by cooking at home. However, this should not require people to spend large amounts of money on their cooking utensils, says KUMA, who also offers a Damascus Japanese chef knife that has been gaining in popularity with home cooks.
"Budget-friendly and cost-effectiveness are two of our top priorities with our chef knives. It's quality that makes all the difference at certain price points, and we believe we've achieved a long-lasting, razor-sharp line of knives that will suit all cooking skill levels. Cooking well at home should not cost tooth and nail," continues KUMA's spokesperson.
Customers are agreeing with KUMA's philosophy. On Amazon, several reviews point to the brand's high quality of knives at attainable prices. One review reads:
"I really enjoy this knife. I've been wanting a new kitchen knife and the German ones I had been looking at were over $100. I watched a YouTube video of a guy comparing this budget knife to a high-end German knife and this baby performed equally well. I decided to give it a try and I love it. A few passes on a leather strop and I was cleanly and effortlessly slicing sheets of paper as a sharpness test. This thing is scary sharp!"
For more information on KUMA's line of chef knives, visit its official website or Amazon storefront.
###
https://www.youtube.com/watch?v=Rba7ZHASO8o
Twitter: https://twitter.com/@KumaKnives
Facebook: https://www.facebook.com/Kuma-Knives-1869737226587027/
Instagram: https://www.instagram.com/kumaknives/
Youtube: https://www.youtube.com/channel/UCb2IKNkx0b04EE3uYRUhjxw/videos
About Us: KUMA was born out of the desire to create high quality kitchen knives that combine razor-sharp performance with high lightweight maneuverability all packaged in a beautiful aesthetic design.
Contact Info:
Email: Send Email
Organization: KUMA
Address: Islands Brygge 30B, 1., door 1 – 2300, COPENHAGEN, DENMARK
Phone: +45 20-646-834
Website: https://kumaknives.com/

Source URL: http://prreach.com/?p=33224
Release ID: 526227