New York, NY, United States - May 10, 2023 /MarketersMEDIA/ —
When considering the best long-term investment sectors and strategies, opinions remain divided. However, procedural matters aside, many experts agree that some markets continue to stand out – including so-called consumer cyclical companies.

One such expert is Cosmin Panait. Panait is an investment fund manager and philanthropist from New York City, New York. He has funded private and publicly traded companies in industries ranging from biotechnology and media to consumer packaged goods. He's also the celebrated co-founder of the Panait & Yang Foundation.

So, what are consumer cyclical companies, and why do they stand out among today's best long-term investments?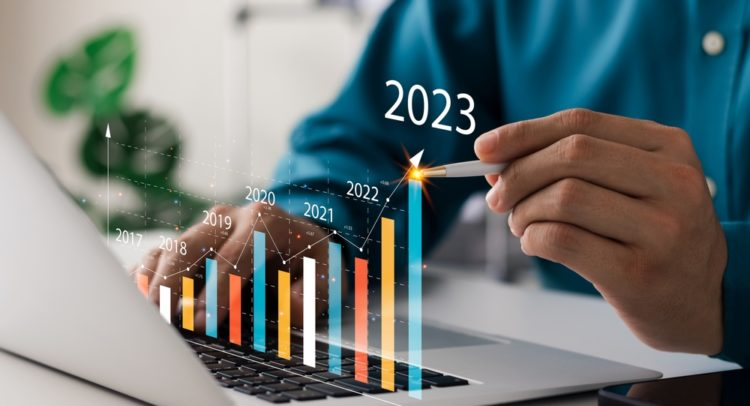 Consumer Cyclicals
The consumer cyclical market is also known as the consumer discretionary sector. Investor and philanthropist Panait explains that the consumer cyclical market centers around firms providing chiefly luxurious or more pleasure-focused goods and services. That's as opposed to purely life's essentials.

Investors and other experts see the consumer discretionary sector as cyclical because of market demand. Demand for cyclical market goods and services tends to fluctuate. For example, the call for such goods and services is invariably higher during specific business cycle periods, like the early growth stage.

At the same time, consumer cyclical companies do best when people are the most hopeful about their finances, their jobs, and the future more generally. Demand, therefore, tends to decline when the economy shrinks.

In any case, Cosmin Panait reports that cyclical consumer names remain firmly in the past decade's three top long-term investment sectors. That's owing to their place among the investments most likely to see positive returns over extended periods. Examples of popular consumer cyclical companies in 2023 include Apple, Disney, Nike, Starbucks, and Home Depot.

Other Leading Investment Sectors in 2023
According to Panait, technology, and healthcare are two other leading long-term investment sectors alongside cyclical consumer companies. Technology has long been a notable area in which to invest, whether shorter- or longer-term. Continuously shaping the economy, the market enjoyed more than three-fold growth over the past ten years.

Meanwhile, investing in healthcare—especially in a world with an ever-aging population—makes more sense than ever. Alongside technology, more generally, rapid advances in healthcare-focused biotech are wowing investors, and with good reason. Specialists tout biotech as one of today's fastest-growing investment spaces.

As a trio, consumer discretionary investments and those made in technology and healthcare make for a great all-around long-term plan. Countless experts agree, including many of New York-based Panait's peers.

About Cosmin Panait
Visionary New York-based investment fund manager Cosmin Panait is a graduate of Emory University in Atlanta, Georgia, and Duke University's Fuqua School of Business in Durham, North Carolina. The investment manager and philanthropist has since helped to establish the Panait and Yang MMS Scholarship at Duke University's Fuqua School of Business.

The Panait and Yang MMS Scholarship exists alongside the Panait & Yang Foundation. The Panait & Yang Foundation is a private family foundation that funds nonprofit organizations promoting education, supporting child welfare, and preventing animal cruelty.

Cosmin Panait lends his expertise to the family office investment firm he co-founded. At the firm and elsewhere, the investment fund manager specializes in hedge funds, venture capital, private equity, and PIPEs.
Contact Info:
Name: Cosmin Panait
Email: Send Email
Organization: Cosmin Panait
Phone: +1-786-847-0699
Website: https://www.cosminpanait.ventures/

Release ID: 89097181