Dallas, Texas, United States - March 17, 2023 /MarketersMEDIA/ —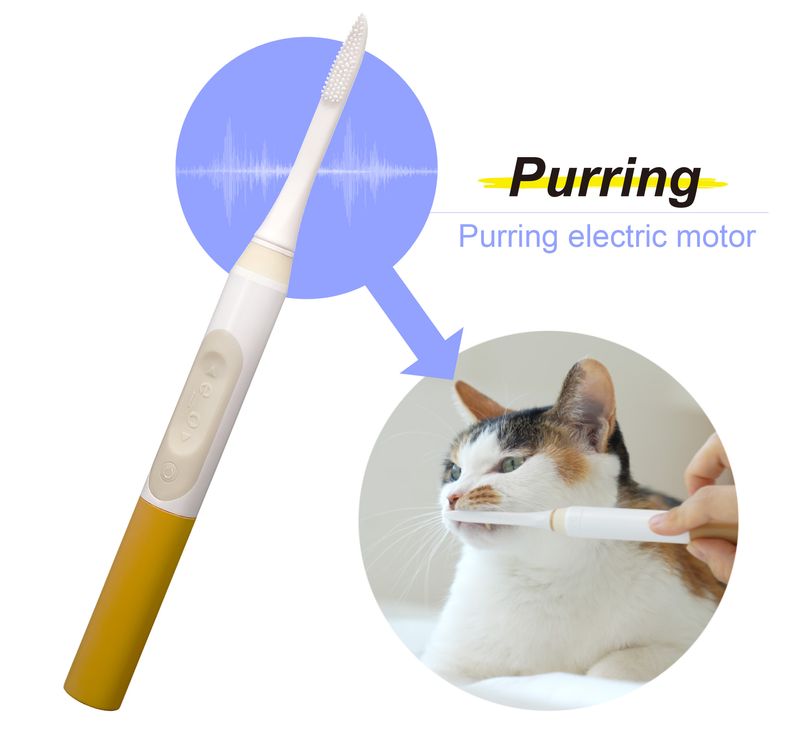 ForCatCare, the revolutionary new purring electric toothbrush making brushing a pleasant experience for cats, is live on global crowdfunding platform Kickstarter and raising funds to bring the project to life. 
According to the American Veterinary Dental College, regular oral health cleanings can lengthen a pet's lifespan by 30%. Cats are known for self-grooming which can cause bacteria to enter their mouth at higher levels and potentially causing infections. This makes proper oral health for cats all the more important. Traditional toothbrushes for cats, however, make for a difficult and unpleasant experience for both cats and their owners. 
"Have you ever brushed your cat's teeth? I have a 12 year old cat called Nana and I tried to brush her teeth for 10 years. I knew it was essential, but brushing my cat's teeth used to be stressful, so I gave up," says Inae Yu, Product Manager, on the inspiration behind the project. "So two years ago I came up with the idea of this amazing toothbrush that even makes your cat sit still while brushing their teeth!"
A cat's purring frequency ranges between 20-150 Hz, averaging at 25 Hz (for comparison, the frequency of a human electric toothbrush ranges between 4,000 and 20,000 Hz, which cats really don't like). ForCatCare is a breakthrough new, patent-pending electric cat toothbrush that is able to accurately imitate this purring— a sound that cats make when they're in a good mood. This natural purring sound makes cats feel relaxed and content; making brushing an easy task.
ForCatCare utilizes a soft silicone head that is easy on the gums and can be sterilized 100% with boiling water, eliminating the risk of infection caused by contaminated toothbrushes. Unlike conventional toothbrush which only cleans the residue of the mouth, the innovative design also helps to relieve inflammation of the cat's gums which are prone to plaque buildup and regenerates them by shaking the periodontal pocket.
The company has also developed two replaceable toothbrush heads; a bristle for molars intended for small-mouthed and younger cats, and an antistatic comb to prevent static electricity to occur while combing the winter fur.
"We solved a crucial problem: 85% of cats hate brushing teeth and take up to one year to adapt to it. Now it is possible to reach this result within a week and cats love it," adds Yu. "ForCatCare reduces inconveniences between cats and their parents through technological solutions. Cat lives are so short, we want to give you more quality time with your dear cat.There is still a lack of cat-specific health care products on the market. Cat parents, let's change this together!"
ForCatCare is currently live and available to support on Kickstarter: https://www.kickstarter.com/projects/forcatcare/purring-electric-toothbrush-for-cats-relaunched
About ForCatCare
ForCatCare INC is a healthcare company that develops technological solutions for domestic cats. Through these solutions, we aim to make cats' and their parents' lives more comfortable and enjoyable. Our first product, the purring electric toothbrush, solved the problem of brushing cats' teeth without causing them stress. This effective purring technology distinguishes us from conventional physical brushing products. We want to create innovative products that reduce stress for cats and their parents and enable them to spend quality time with each other.

For more information on ForCatCare, please visit forcatcare.com
###
Contact Info:
Name: Chris Woods
Email: Send Email
Organization: ForCatCare
Website: https://www.forcatcare.com

Release ID: 89092175