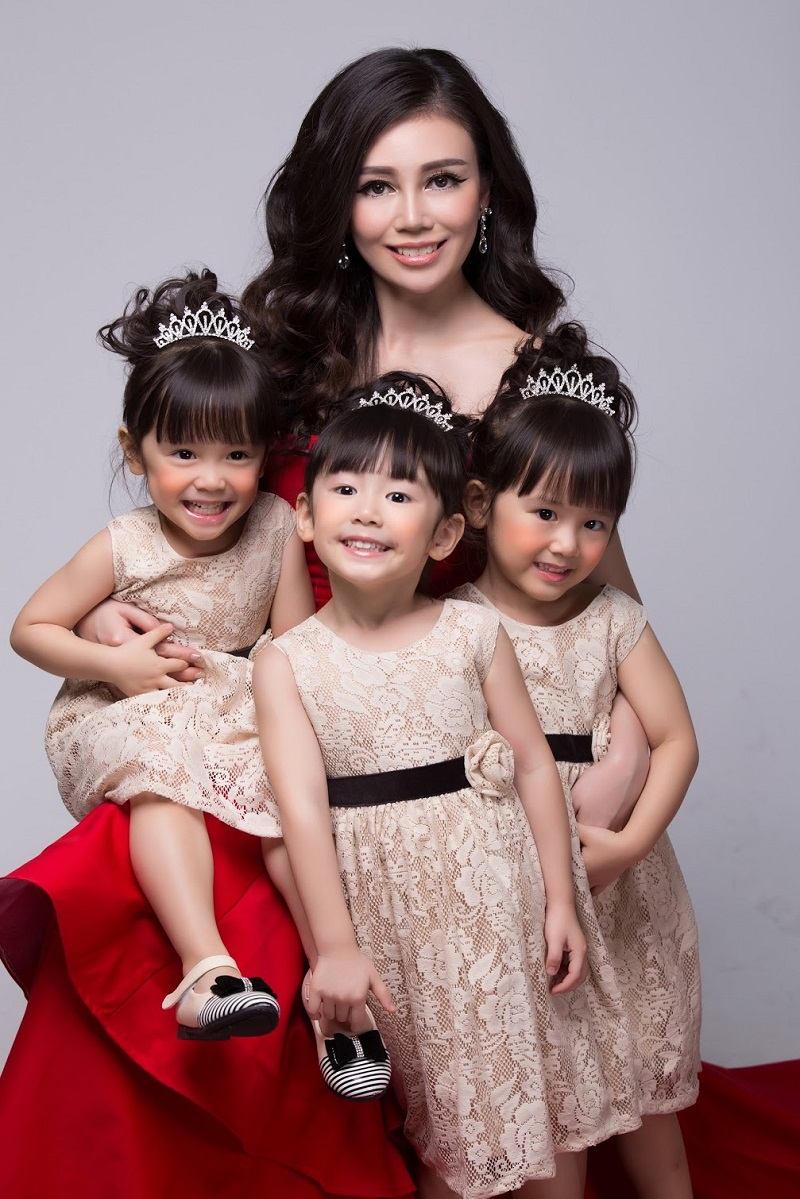 Kuala Lumpur Malaysia - November 24, 2017 /PRWIRE.asia/ —
Melissa Seow is a digital director and co-founder of a non-profit dedicated to securing life-saving blood transfusions for new mothers in the developing world. Melissa, a Mrs. World 2017 finalist, is committed to helping mothers wherever possible, and is now embarking on a social media campaign to share the story of her own struggle to get pregnant, undertaking IVF, then successfully giving birth to triplets.
The posts about her story will begin on 27th November on her official Facebook page. Melissa will share the journey through being diagnosed with Polycycstic Ovary Syndrome and told she may never have children, to undertaking IVF, succeeding in becoming pregnant, only to discover she had triplets on the way. She will then share her own early parenting experiences, all with a positive and inspirational perspective to share with those having similar experiences for the first time.
Throughout, she will share the emotional coping strategies, philosophical attitudes and practical advice and guidance she was given through the journey, in order to provide comfort and aid to those who are experiencing similar difficulties when attempting to become mothers.
This inspiring content will be shared as part of a campaign to raise awareness of women's mental health during these challenging times, and will emphasize the importance of self-care in managing the stress, and emerging on the other side of these transformative experiences strengthened, not defeated.
A spokesperson for Melissa Seow explained, "Melissa has been extraordinarily fortunate to have undertaken a successful journey to motherhood, but it wasn't always easy. Despite that, she handled the set-backs and challenges with aplomb, and we have encouraged her to open up and share her story. She has long been a role model to many of us, and as a Mrs. World finalist, she has a platform to make a positive impact on more people than ever. Melissa received a lot of wisdom and support during her journey, and she wants to pass this on to the next generation of mothers. We hope these posts will help people see PCOS, IVF, pregnancy, childbirth and post-natal parenting in a new way."
About Melissa Seow: Melissa Seow is a high-heeled warrior slaying life as a digital director, while being a slave to her triplets. With a love baking and beauty pageants, Melissa Seow is a finalist for the Mrs. World competition, and the co-founder of BloodGo, a not for profit connecting mothers in developing countries with donors to increase the rate of life saving blood transfusions. For more information please visit: https://www.facebook.com/themelissaseow/
Source URL: https://www.prwire.asia/international-beauty-queen-melissa-seow-to-empower-females-on-the-journey-through-ivf/
Release ID: 268822