United States - November 19, 2022 —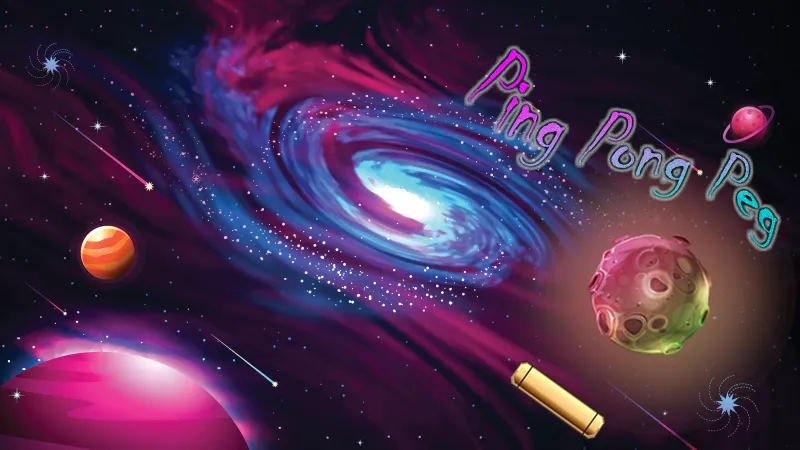 Lovers of intense immersive arcade style games with role-playing elements will be excited with the news coming from Adam Kessler and the rest of the Indie Remix Studios team following plans to launch a new game called Ping Pong Peg. The game, which will be officially released on November 22, 2022, for PlayStation 4 and PlayStation 5, is an intense arcade-style game full of RPG elements and strategy.
Arcade style games have become increasingly popular in recent times, contributing immensely to the global gaming market. Total revenue in the video game market hit $180.3 billion in 2021, according to a report published by Technavio. The report also projected the arcade style genre market to increase by $1.66 billion by 2025, with the number of players across platforms - PC, mobile, and console, increasing by the day.
However, Adam Kessler of Indie Remix Studio aims to take the gaming experience a notch higher, especially for lovers of the Sony PlayStation, with the release of Ping Pong Peg.
Ping Pong Peg is a whole new fun, fascinating experience for video game lovers across the globe, with the sole developer, designer, and creator, Adam Kessler offering an exciting gameplay of 50 levels and hundreds of upgrades. The mission is to hit all of the pegs in each level by keeping the ball in play with the bumpers while attempting to defeat the bosses. Players are able to upgrade everything from bumpers, making them faster and larger, to ball size, change gravity and more, giving them full control of a playstyle that suits them. Ping Pong Peg is a mix of everything, including captivating graphics with an Alien Planet theme and Underwater theme as well as Space Levels.
This 2D fast paced arcade game will be a PlayStation Exclusive launching on November 22, 2022 available on PlayStation 4 and PlayStation 5, with a fantastic price point of only $9.99.
For further information about Ping Pong Peg and other projects from Indie Remix Studios, visit - https://www.indieremixstudios.com/.
About Indie Remix Studios
Indie Remix Studios is a video game software development and publishing company founded by Adam Kessler to re-create old, tried, and true video game concepts and ideas into fun, exciting games. Ping Pong Peg is the second release for Indie Remix Studios on PlayStation 4 and PlayStation 5 after successfully releasing Buster's Quest: Trials of Hamsterdam on November 30th of 2020, an 8 bit classic puzzle game with over 150 levels. The duo of Adam Kessler and Jerome Bjornstad bring their over 20 years of combined computer programming experience to create games that will challenge the status quo in the industry.
Contact Info:
Name: Adam Kessler
Email: Send Email
Organization: Indie Remix Studios
Website: https://www.indieremixstudios.com/

Video URL: https://www.youtube.com/watch?v=mcyvJ-sncvU
Release ID: 89085167