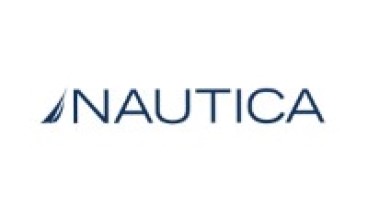 New York United States - June 12, 2021 /MM-prReach/ —
Madison Lifestyle NYC licensee of the global lifestyle brand, Nautica, recently debuted a new eco-friendly reusable bottle collection, Nautica Hydration. Inspired by the brand's ongoing efforts to reduce its environmental footprint, the hydration bottle embodies a fashion-forward design that appeals to fashionable and eco-conscious people.
"Our Nautica Hydration line stays true to the brand essence of bringing the inspiration of the sea into everyday products that are modern and innovative," notes Jody Martin, Vice President, Sales and Merchandising for the company. "The collection also aligns perfectly with the lifestyle and trends of today as consumers look for products that are versatile and environmentally responsible."
The Nautica Hydration water bottle collection is made from durable and professional-grade stainless steel, free of BPA and recyclable. The collection is made up of food-grade stainless steel that is double-walled, vacuum insulated, several with a copper core, to keep beverages cold for up to 24 hours or hot for up to eight hours. The sweat-no-more design prevents outer condensation or heat transmittal, making it suitable for at-home use as well as for on the go. Customers will appreciate the variety of eye-catching designs and colors to compliment all individual styles.
Earthday.org, the world's largest recruiter to the environmental movement, offers two interesting facts regarding single-use plastic and styrofoam drinkware. It states, "Americans purchase about 50 billion water bottles per year, averaging about 13 bottles per month for every person in the U.S.! That means by using a reusable water bottle, you could save an average of 156 plastic bottles annually." Additionally, the site explains that Americans alone throw away 25 billion styrofoam coffee cups every year. Since styrofoam cannot be completely recycled, it is estimated that the styrofoam thrown away today will remain in landfills for approximately 500 years from now.
The Nautica sports bottle collection is available at select specialty retailers, department stores, and the online superstores Lowes and HomeDepot.
For those interested in additional information about the complete stainless steel water bottle collection, please visit the official company website.
###
About Us: Madison Lifestyle NYC has collectively been in the wholesale business for over 20 years in several categories such as Kitchen & Bath Accessories and Décor, Food Storage and Cleaning products. ML NYC most recently licensed Nautica Home from Authentic Brands Group and is in the processing of developing a large lifestyle assortment born out of the heritage of the brand.
Contact Info:
Name: Mordi Sadaka
Email: Send Email
Organization: Madison Lifestyle NYC
Address: 1412 Broadway, New York, New York, 10018, United States
Phone: (212) 725-4005
Website: https://www.homedepot.com/b/Sports-Outdoors-Water-Bottles/NAUTICA/Nautica/N-5yc1vZcexkZo89Ztk0?NCNI-5

Source URL: https://prreach.com/?p=46512
Release ID: 89027129