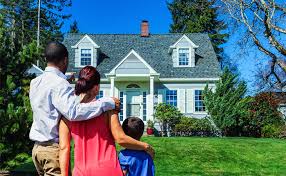 - July 29, 2019 /PressAdvantage/ —
July 25, 2019 - /PressAdvantage/ - Dependable Homebuyers has announced a new service for homeowners in Columbia, Maryland. The real estate investment firm is now offering short sale to those who own properties valued at less than what is owed as outstanding mortgage. Many houses in the city are subjected to depreciation for varying reasons. The market conditions can wreak havoc on the value appreciation and there can be a negative impact on the resale price. Those who encounter such a problem and are defaulting on their mortgage repayments should consider a short sale.
The We Buy Houses company invests in residential real estate. Since its inception, it has purchased many types of houses in and around Columbia and throughout the state of Maryland. Evan Roberts and his team at Dependable Homebuyers are known for their expedite process and complete assistance to homeowners who want to sell their houses in a buyers market. The company has a history of offering fair prices. They can put forth purchase offers in a day or two after visiting a property and thoroughly inspecting it. Roberts and his team can also close a sale in a week and complete the transaction. No realtor is involved in the deal. Listing services are redundant since the company is the buyer. The investment firm pays in cash and also accounts for the closing cost. Homeowners do not have any financial obligation or commitment while dealing with the company. They stand to gain the maximum return on their investment. The equity of a residential property can be truly cashed in by selling it to Evan Roberts and his team.
Properties that are not valued at a fair price and houses under foreclosure cannot be listed on the market. The property inspection will reveal the value. Appraisals will also do the same and banks will not finance the mortgage for ordinary buyers. Homeowners in such a precarious situation cannot sell their properties if the foreclosure process is already underway. Roberts suggests that homeowners should initiate a short sale and do so before it is too late. Roberts recommends being proactive and to initiate a short sale before the foreclosure notice is issued. Those who have already received the foreclosure notice should also consider a short sale but do so urgently. The longer one delays, the more difficult it is to convince banks or mortgage companies to agree to a short sale.Interested homeowners can read a recent press release they published at https://docs.google.com/document/d/1FWjMr3s8EqTvw1V7j7L647HqiEPVZQ0w4JOFbjRjGxg/preview.
Dependable Homebuyers has a team of real estate consultants that can help homeowners sell their properties outright for a fair cash value. The same team also specializes in short sales. The consultants can represent homeowners and negotiate with the lenders to agree to a fair price that can effectively counter the foreclosure. Homeowners can secure some return on their original investment and will not have to move on after being compelled to give up all the equity of the property. Short sales are complicated and they are difficult to close. Homeowners cannot do this on their own unless they have firsthand experience in short sales. Dependable Homebuyers is the only viable alternative in such a scenario. For more information about the company and the services they provide visit their website.
###
For more information about Dependable Homebuyers Columbia MD, contact the company here:
Dependable Homebuyers Columbia MD
Evan Roberts
(443) 219-8331
evan@dependablehomebuyers.com
7089 Copperwood Way, Columbia, MD 21046
ReleaseID: 60029770
Contact Info:
Email: Send Email

Source URL: https://www.pressadvantage.com/story/29770-homeowners-in-columbia-can-choose-a-stress-free-way-to-sell-houses-to-dependable-homebuyers
Release ID: 88901853