United States - January 4, 2023 —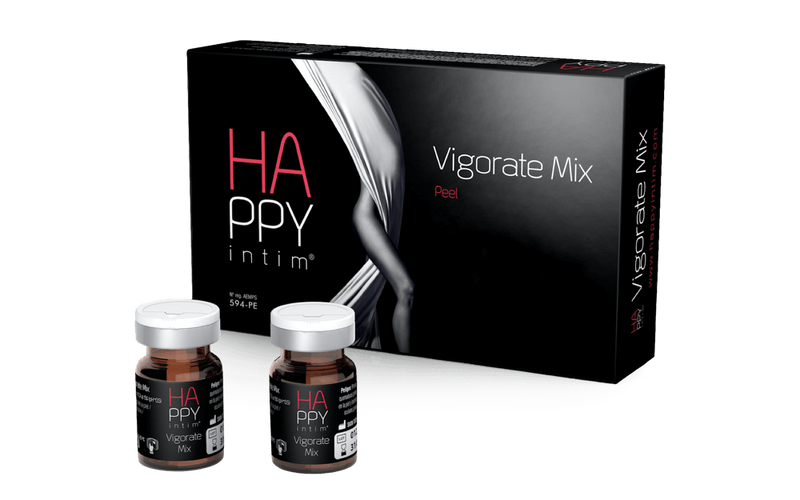 Beauty has become a key point of focus for many people. Beauty products have enabled many people to grow their confidence and develop positive body images. When it comes to intimate relationships, partners are always looking for ways to better their intimate lives. These days, lightening and bleaching products are some of the most sought-after products for women. These creams, lotions, and soaps are aimed at correcting skin discoloration, dark spots, and more.
HAPPY Intim is a premier intimate rejuvenation brand created by Skin Tech Pharma Group SL. Skin Tech Pharma Group SL boasts close to three decades of experience in aesthetic dermatology. The company is pioneering aesthetic medicine with unique and innovative formulations that provide much-needed solutions to the growing global aesthetic market.
HAPPY Intim products are practitioner exclusive; available for aesthetic practitioners, gynecologists, and cosmeticians to provide premium skincare to their patients. Since HAPPY Intim products are formulated for delicate areas, each product is thoroughly tested to ensure safety and efficiency. The usage instructions are also clearly indicated to help people achieve lasting results.
People in different stages of their lives require various intimate care solutions to boost their confidence and improve the quality of their intimate lives. HAPPY Intim solutions help regulate melanin formation in intimate areas to correct pigment production. With HAPPY Intim products, underarms, elbows, and knees bleaching becomes easier. Now, women can unify their skin tone in intimate areas. "Our intimate rejuvenation products for aesthetic medicine and gynecology help people address their changing relationship with their bodies. HAPPY Intim is aimed at improving the quality of life in the field of intimate relationships."
HAPPY Intim is proud to step into the intimate beauty space, providing one-of-a-kind products that solve intimate pigmentation problems. HAPPY Intim's Intimate bleaching and Lightening products, like Happy Intim Vigorate Mix, are highly effective. They are formulated with key ingredients to address skin brightening with soothing and healing formulas to offer firming and lifting results. 
Just as hair removal has become a popular trend, HAPPY Intim is helping people deal with uneven skin coloration in intimate areas. As people continue to place importance on intimate beauty, where both partners complement each other at the time of intimacy, innovative intimate technologies have rapidly grown. With the growth of invasive and non-invasive intimate rejuvenation technologies, it has become clear that there is a need for safe hyperpigmentation correction solutions. HAPPY Intim is happy to step into the space with its innovative, inclusive, and effective products.
Besides the overall expected uniformization of skin from using HAPPY Intim products, people can also expect skin tightening, brightening, beautification, improved appearance, and feeling of skin. Depending on the initial skin conditions, anatomical configuration, age, and health of the user, results vary with a maximum of six months but a range of between 1.5-2 months for most people.
HAPPY Intim dermatologically tested products are the powerful intimate revitalization that women need. Visit the website or Instagram to learn more.
Contact Info:
Name: Francisco Pavonessa
Email: Send Email
Organization: HAPPY Intim
Address: United States
Phone: 475-619-1120
Website: http://www.happyintim.com

Release ID: 89087478