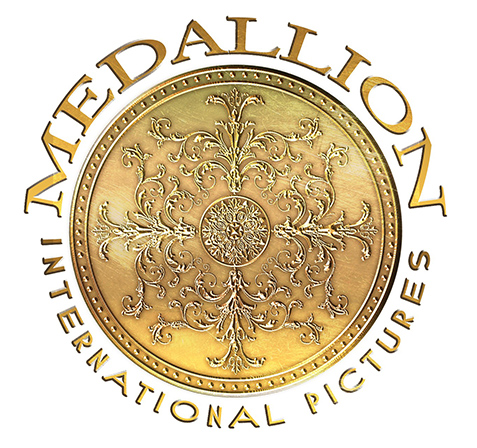 - February 24, 2014 /MarketersMEDIA/ —
New York, NY / Hannover House, Inc. (OTC: HHSE), a leading independent distributor of films, books and entertainment products, will present details today at its annual shareholder's meeting in New York regarding the formation of Medallion International Pictures. The new entity will mark its first major presence at the Cannes Film Festival and Marche du Film this May, with the announcement of five high-profile feature films for worldwide licensing.
"Medallion will be the vehicle to enable the Hannover House group to rapidly ascend to major independent status," said Eric Parkinson, C.E.O. "The structure of Medallion as an international rights licensor will enable Hannover to secure the significant financing necessary for the production of tent-pole level releases. International licenses and presales generated by Medallion's activities can be supplemented with State and Federal production incentives and bank gap-financing to facilitate the production of a major slate of films each year," he continued.
Initial productions from Medallion already announced include the live-action family fantasy-adventure, "Mother Goose: Journey to Utopia" and the action-western "The Legend of Belle Starr." Three additional new productions will be announced prior to the Cannes market, said Parkinson, as well as a slate of titles for international sales from the Hannover House film library and other independent producers.
"Our initial production slate represents over $40-million in capital," said Parkinson. "We expect to generate about half of that amount back from international sales and licenses, which will have a substantial and material impact to our revenues and bottom line. Plus, our activities in securing the financing for these titles will benefit the company's balance sheet and provide an assured supply of key titles to drive our domestic release slate."
Hannover House reports that Medallion is in negotiations with another, established international sales agency, and may ultimately combine sales efforts and production activities. However, under a combined sales force, the financial benefits and product access for Medallion and Hannover House would not be compromised.
Hannover House has been releasing films to the North American market since 2003, with a significant DVD schedule, but theatrical release activities generally on a limited basis. The formation of Medallion International Pictures will provide Hannover House with access to the level of higher-profile features that will merit broad theatrical release.
"We see this as our 'Twilight' moment," said Fred Shefte, President of Hannover House and Medallion. "Hannover House has been growing steadily since adding films and DVDs 10-years ago, but we've been unable to access event-level films for theatrical release. The sort of films that Medallion will be selling internationally and providing to Hannover House for domestic release, will transform the company's stature and revenues," he concluded.
Key staff for Medallion will be announced in April, said Parkinson.
Hannover House was formed in 1993 as a book publisher. DVDs were added as a product line in 2003, and by 2004, the company began dabbling in limited release theatrical titles such as "Off The Lip", "Hounddog" and "War Eagle, Arkansas" to enhance the films' profile for the DVD and Video-On-Demand markets. In 2010, Hannover House licensed the Joel Schumacher thriller, "Twelve" at the Sundance Film Festival , for a sizable advance to production entity, Gaumont, of $1.75-million. The film was released that summer to 220 theatres, and became a significant DVD and Blu-Ray hit through a distribution pact with 20th Century Fox Home Entertainment. However, since 2010, the company has not secured distribution rights to any major theatrical titles. The formation of Medallion and the capital access that this venture provides, should provide Hannover House with major releases to drive its release slate.
SAFE HARBOR STATEMENT
This press release may contain certain forward-looking statements within the meaning of Sections 27A & 21E of the amended Securities and Exchange Acts of 1933-34, which are intended to be covered by the safe harbors created thereby. Although the company believes that the assumptions underlying the forward-looking statements contained herein are reasonable, there can be no assurance that these statements included in this press release will prove accurate.
For more information contact:
Eric Parkinson
479-751-4500
Eric@HannoverHouse.com


Source: Hannover House
Release ID: 34074