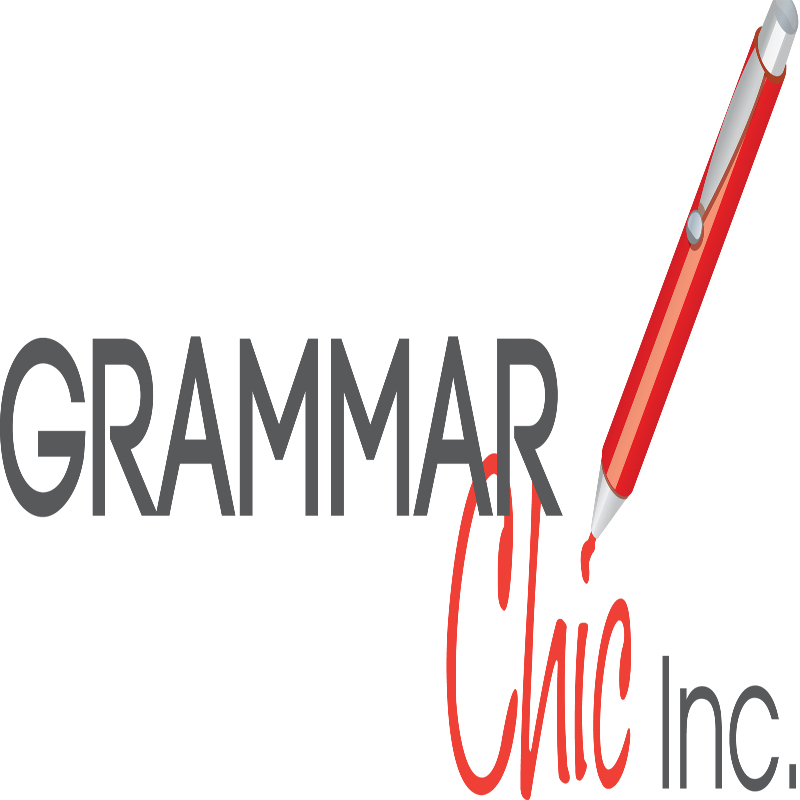 - March 31, 2014 /MarketersMEDIA/ —
The resume writing professionals at Grammar Chic, Inc. offer some insights into LinkedIn profile "spring cleaning."
There was a time when simply having a resume was enough for job seekers—but today, there are other kinds of marketing collateral needed, starting with a robust presence on LinkedIn. As employers become increasingly inundated with applications, they need quick ways to seek out information about job candidates, and LinkedIn provides them with exactly that. For those on the hunt for employment, then, it is imperative to ensure a clean, compelling presence on the career-oriented social network. In a new statement to the press, the resume writing professionals at Grammar Chic, Inc. offer some tips for doing exactly that.
"There is a surprisingly high number of people out there who signed up for LinkedIn months or years ago, perhaps just out of curiosity, but have since left their profiles to languish," comments Amanda E. Clark, the CEO of Grammar Chic, Inc. "There are profiles out there that are incomplete, poorly optimized, or simply in a state of disrepair—and as such, they can actually be hurting individuals seeking career momentum."
According to Clark, there is no time like the present to fine-tune those LinkedIn profiles, doing a little bit of online "spring cleaning." She says the first place to begin is with the profile picture. "If you've allowed your LinkedIn profile to go unattended for too long, you may have a photo that is several years old," she explains. "If your profile picture is more than four or five years old, replace it today with a good, crisp, current professional headshot."
Beyond that, Clark advises job seekers to fill out all of their career experience. "If you signed up for LinkedIn years ago and then got bored with it, you may not have your full career history listed," she offers. "Likewise, there are many who feel that some items in their career history are simply not pertinent, so they leave them off. We recommend putting all experience on your LinkedIn page, because employers ultimately value a wealth and diversity of experience."
Another tip from Clark is to seek out recommendations and endorsements. "Those who are less than LinkedIn savvy may neglect this step, but reaching out to former bosses or co-workers for a note of recommendation can go a long way toward making that profile more appealing," she says.
Ultimately, Clark says an optimized LinkedIn profile is nearly as important as a strong resume. "When it comes to standing out from other job seekers, there is never too much you can do to get a competitive edge," she says. "You want to make sure you have as many strong, positive marketing documents as you can, and a LinkedIn page is near the top of the list."
The resume writing team at Grammar Chic, Inc. offers not only resume and cover letter services, but also LinkedIn optimization. The company can be reached on the Web at www.grammarchic.net.
About:
A professional writing company located in Charlotte, North Carolina, Grammar Chic, Inc. is passionate about helping its clients shine through superior written content. The team employs all in-house, American writers who are seasoned and adept in content marketing, social media marketing, Web content writing, blogging and more. Grammar Chic's CEO, Amanda E. Clark, is a nationally known thought leader in digital marketing and copywriting. To learn more about Grammar Chic, Inc. and the services that its team offers, visit www.grammarchic.net. Interested individuals are invited to "like" the company's Facebook page and follow @GrammarChicInc on Twitter.
Media Contact
Company Name:
Grammar Chic, Inc.
Contact Person:
Amanda Clark
Email:
Send Email
Phone:
803-831-7444
Address:
3499 Fallowbrook Forest,
City:
York
State:
SC
Country:
United States
Website:
http://www.grammarchic.net
Source:
www.abnewswire.com
Release ID: 38598