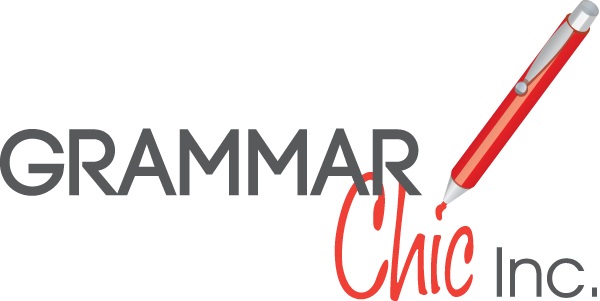 - March 17, 2014 /MarketersMEDIA/ —
Grammar Chic, Inc. speaks to the importance of having a made-to-order content marketing campaign.
When it comes to content marketing—engaging online shoppers through social media, blogging, and other content-rich media—business owners have the option of doing it in-house or else outsourcing to a professional marketing company. More and more, business owners are choosing the latter option; content marketing is both time-consuming and precise work, and hiring a professional can often be advantageous. In surveying the options for professional content marketing services, however, it is important that business owners know what is truly important. In a new statement to the press, the content marketing team at Grammar Chic, Inc. highlights the importance of one thing in particular: Customization.
"One of the biggest mistakes you can make, when selecting a content marketing vendor, is assuming that the one-size-fits-all approach works," remarks Amanda E. Clark, CEO of Grammar Chic, Inc. "Content marketing is all about capturing the specific voice and vision of a brand, so what works for one company may not work for another."
Josh Hurst, Grammar Chic's content marketing strategist, agrees. "There are both marketing companies and content marketing software programs that offer blueprints for marketing success—but they fail to take into account the unique goals and characteristics of individual brands," he says. "The best content marketing companies are often the smaller, niche ones, because those are the companies that invest in getting to know your brand and capturing its voice."
Clark explains that a content marketing company should begin the process with a thorough client interview. "The content marketing vendor should take some time to get to know your business and its objectives," she explains. "This is essential for developing effective, custom content. Without this crucial first step, you're going to end up with generic content and fruitless SEO gimmicks."
From there, a worthy content marketing firm will offer a strategy that's mapped out to meet the client's specific goals. "Some businesses want to generate leads, others want to boost their online reputation, and some just want some Internet visibility," Hurst says. "It's necessary to engage a content marketing firm that will help you meet your specific goals."
Content marketing customization also encompasses the media and strategies employed. "For some of our clients, we implement guest blog strategies, Pinterest, LinkedIn, and press releases," Clark explains. "For others, we focus on Facebook and Twitter. It depends on the size of the company, the industry, the specific goals, the budget, and more. There is no approach that generates results across the board."
Currently, the Grammar Chic, Inc. team is giving away a full month's worth of content marketing posts, on any one social channel, to any client who spends more than $450 on website content. More details can be found at www.grammarchic.net.
ABOUT:
A professional writing company located in Charlotte, North Carolina, Grammar Chic, Inc. is passionate about helping its clients shine through superior written content. The team employs all in-house, American writers who are seasoned and adept in content marketing, social media marketing, Web content writing, blogging and more. Grammar Chic's CEO, Amanda E. Clark, is a nationally known thought leader in digital marketing and copywriting. To learn more about Grammar Chic, Inc. and the services that its team offers, visit www.grammarchic.net. Interested individuals are invited to "like" the company's Facebook page and follow @GrammarChicInc on Twitter.
Media Contact
Company Name: Grammar Chic, Inc.
Contact Person: Amanda Clark
Email: Send Email
Phone: 803-831-7444
Address:3499 Fallowbrook Forest
City: York
State: SC
Country: United States
Website: http://www.grammarchic.net

Source: www.abnewswire.com

Release ID: 36273