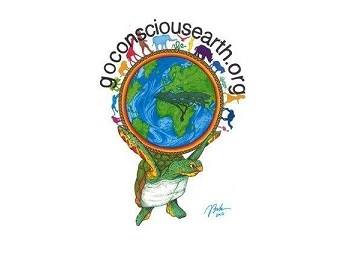 - March 28, 2014 /MarketersMEDIA/ —
The humanitarian and environmental organization Go Conscious Earth has initiated a major project to drill for clean water in villages throughout the Democratic Republic of Congo. Go Conscious Earth is leading this lifesaving effort by introducing a groundbreaking new technique which uses the Village Drill. This esteemed organization has also introduced a variety of water purification systems, soil conservation methods, and wildlife preservation strategies.
While Go Conscious Earth has made enormous headway in the struggle to bring clean water to these impoverished people, it requires the financial support of others to continue its lifesaving projects. For only a few dollars, financial contributors can receive a number of heartwarming rewards including commemorative T-shirts, DVD's, and wells or lands named for them. To learn how to join this critical project, please visit http://www.indiegogo.com/projects/using-community-power-to-drill-for-clean-water. All donations are tax deductible and are directed exclusively to clean water and environmental preservation projects in Lac Tumba, Congo.
The Village Drill was developed at Brigham Young University and can produce wells that are four to eight feet in diameter and up to 250 feet in depth. With the Village Drill, Congo residents can have access to clean drinking water in just a few days, dramatically reducing exposure to life threatening pollutants and bacterial contaminants from unclean surface sources. A single Village Drill can produce up to 20 wells a year which is equivalent to almost $250,000 in donations.
Go Conscious Earth was founded by Godi Godar Moteke Molanga, a native of DRC but who currently resides in Durham, North Carolina. After returning to his homeland 27 years following his immigration to the U.S., Godi was horrified at the absence of clean drinking water for many of the residents of the Lac Tumba region. Since then he has worked tirelessly to improve the lives of families in the Lac Tumba area. This region is home to 55,000 to 60,000 natives who primarily engage in fishing, farming and hunting.
In addition to supporting efforts to increase access to potable water, Go Conscious Earth strives to minimize the detrimental effects on the natural environment. As a part of its commitment to maintaining the lush beauty of the Lac Tumba region, Go Conscious Earth is also involved in preserving the rain forests, which support immense biodiversity, from commercial logging and other destructive practices.
About Us:
Go Conscious Earth is a non-profit organization established by by Moteke Molanga, know to his friends as Godi Godar, to improve the lives of Lac Tumba residents and conserve the precious environment of that region. Go Conscious Earth is a partner of the Tree Foundation. To learn more about Go Conscious Earth, please visit http://goconsciousearth.org/
Media Contact
Company Name:
Go Conscious Earth
Contact Person:
Simon
Email:
Send Email
Country:
United States
Website:
http://www.indiegogo.com/projects/using-community-power-to-drill-for-clean-water
Source:
www.abnewswire.com
Release ID: 38302