Bahrain - October 23, 2022 —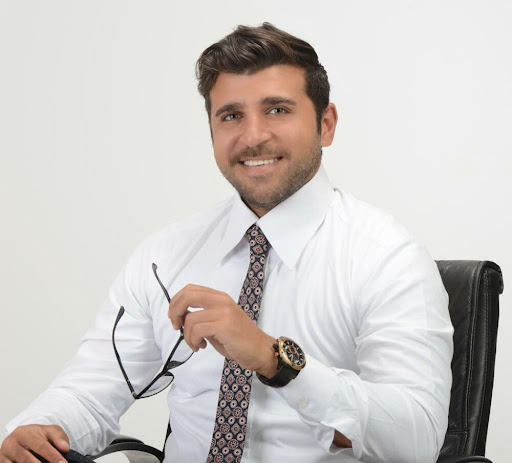 Financial anxiety has dramatically increased over the last couple of years following the economic downturn during the pandemic. As people continue to pick up the pieces and patch financial gaps in their lives, forex trading has become a lucrative option for many people. However, those who walk into it blindly are highly likely to record losses. According to GFX Securities CEO Ali Al Hleewa, financial and trading knowledge is crucial to success in forex trading.
Ali Al Hleewa is a seasoned forex trader, founder, chairman, and CEO of GFX Securities. Ali employs a game-changing approach to forex trading, informed by his long experience in financial services and the trading space. He offers profound insights into trading and is apt to know how the landscape is continuously shifting. From a forex broker's perspective, Ali unveils everything traders should know about forex.
How to trade forex
Regardless of experience and financial portfolio, everyone gets anxious about their financial decisions. Many consider forex trading a form of financial risk-taking, which is why it is important to know how to do it right. Ali shares that it is possible to succeed in forex. His company, GFX Securities, is renowned forex and trading firm that provides access to the global financial markets, forex training, analysis, and support.
In forex trading, several factors determine the spot price of a currency pair, these range from economic outlook, geopolitical events, and data releases. These variables can be perceived either positively or negatively by the market. GFX Securities, under the leadership of Ali, takes students through the intricacies of trading from beginner to seasoned traders.
Forex trading entails buying currencies while selling others. While trading itself is not complicated, it is essential to know the ins and outs from authority market leaders like GFX Securities. People must also have a forex trading account, and for beginners, Ali especially recommends a micro trading account to start. 
The most important part of this is developing a trading strategy. This is the challenging part that most people need guidance and hand-holding. Traders must create realistic strategies that reflect the current situation and traders' financial standing.
Perhaps most importantly, Ali mentions the need to develop emotional balance as a forex trader. Forex traders must take emotions out of the equation to stay level-headed through profits and losses. Traders must know when to pick their position and stick with it.
Forex trading tips
According to Ali, there are four main things that every trader needs to know as they make their trade. These are:
Select a currency pair
Conduct a market analysis
Read the quotes
Decide on a position
With these tips, traders have better buying and selling positions. Ali concludes by explaining that being a smart and educated forex trader is a sure way to succeed in forex trading. For more knowledge on beneficial trading infrastructure, visit GFX Securities.

Contact Info:
Name: GFX Securities
Email: Send Email
Organization: GFX Securities
Address: Bahrain
Phone: 0097317260190
Website: https://gfxsecurities.com

Release ID: 89083449