United States - January 12, 2023 —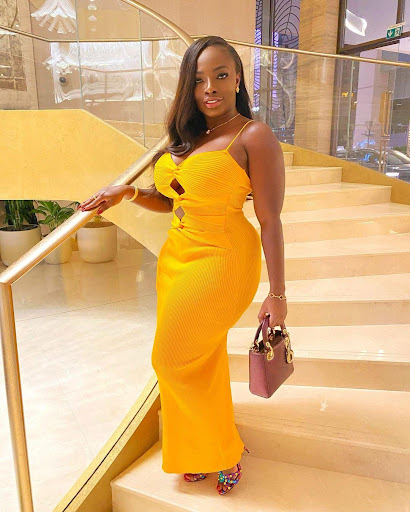 Many agree that the digital space offers many new opportunities for digital creators. All that is needed is for creators to leverage these growth opportunities. Renowned rising digital content creator Isabelle Miller is utilizing her digital platforms to pursue her passions and embrace opportunities to grow her career.
Her adventurous spirit is the catalyst for Miller's YouTube Channel and brings to life the social media platforms that showcase different aspects of her as a creator and individual. With a fire ignited and a quest for success, Miller has devoted herself to documenting her adventures and sharing them with the world. Her YouTube channel features Mukbangs, try-on hauls, travel vlogs and more. In her most recent video, Miller gives her honest review of Norwegian snacks as an American girl tasting them for the first time.
Ever grateful, Isabelle Miller celebrates her digital career's success and continues exploring ways to connect to her passionate and loyal fans. Her growing YouTube subscribers and social media followers speak to her creator prowess. With each new milestone, Miller takes another step forward and shares new adventures with followers. Her goal is to provide a place for her followers to find relief and inspiration. Miller aims to entertain followers and is a strong advocate for women. She encourages confidence with poise, which she applies to her life.
Besides her YouTube career, Isabelle Miller is a recognized TikTok star with close to two hundred thousand followers. Her videos are fun and relatable, attracting a cumulative 1.3 million likes. On Instagram, Miller shares yet another aspect of herself as a creator. She believes in showing her true authentic self in bits and pieces that make a whole.
Isabelle Miller is a multi-faceted digital content creator with a strong work ethic, broad vision, and passion for content creation. Miller's goal is to continue exploring the ever-changing facets of digital platforms. Guided by her passion, success is sure to follow.
Follow Isabelle Miller on her TikTok, Instagram and YouTube for more adventures from the rising star.

Contact Info:
Name: Isabelle Miller
Email: Send Email
Organization: Isabelle Miller
Address: United States
Website: https://www.tiktok.com/@itsisabellemiller

Release ID: 89087923