Vietnam - November 23, 2022 —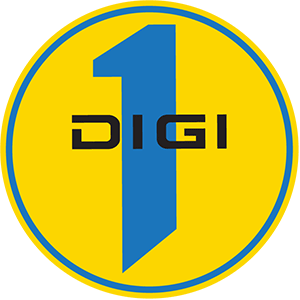 Security cameras appear everywhere, from private places like houses to public like companies, shops, schools and streets. Security cameras have been contributing greatly to maintaining social order role. Consumers can own security cameras in different segments depending on the different costs. The brands that produce security cameras in the high segment are Hikvision, Dahua, Kbvision, etc. Brands in the mid-range segment are V380, Hapsee, Icsee and Yoosee cameras.
Yoosee camera is the most common wireless wifi security camera name compatible with Yoosee software. Yoosee is a security camera management software on smartphones/PCs and is operated, connected through a Cloudlink server system in China. The Yoosee software predecessor is 2CU software - this is software for the Chinese domestic market. Then 2CU software was upgraded and developed into 2 equivalent software, Yoosee and YYP2P. The Yoosee logo is printed on the product to distinguish it from other similar products easily. Each user is given a unique ID and password for each Yoosee camera device upon purchase. The IDs do not match and are loaded with firmware during production. Each Yoosee security camera has a warranty card attached to the device's ID.
Wireless wifi cameras using Yoosee software have many product types from different manufacturers. Each product has different features and quality. Products upgraded to a newer technology generation will overcome the old-generation errors camera. Yoosee camera is suitable for easy-going customers, simple use needs, and a small observation area.
The Yoosee camera has all the security camera features.
Full resolution from HD, Full HD, 3.0Mpx, 4.0Mpx.
2-way conversation feature with 1 recording microphone and 1 speaker on the camera body.
360-degree horizontal and 120-degree vertical rotation features.
Motion detection, anti-theft warning.
Integrated light assists at night for color images.
Two camera types: indoor and outdoor.
Yoosee cameras are wireless wifi camera products using Yoosee software. The Yoosee camera products are very cheap. However, the selling price between websites or stores differs for the same product. The reason is because of the different input and import price sources. However, the difference between Yoosee camera products on the market is reasonable. Consumers should pay attention to the product policies, service attitude, and after-sales program the supplier applies.
Digione is a unit that provides security cameras and constructs home security equipment, warehouses, hotel, restaurants, large projects, etc. The camera brands in the Digione system include Yoosee, Hikivision, IMOU, Ezviz, Ebitcam, Xiaomi, and Hilook.
Yoosee camera products at Digione range from 590,000 VND to 990,000 VND. Digione offers a wide range of Yoosee camera products. The specifications are published in the product description. Customers choose the right product according to their needs.
Digione fully applies the publisher's warranty policy to all camera products. All products are genuine and have origin certificates. Digione offers many attractive promotions for new and old customers. There is no price or service attitude difference between Digione's stores across Vietnam.
To view wireless wifi camera products using Yoosee software at Digione, please visit: https://digione.vn/camera-yoosee-wifi
About the store: Digione is a store chain that provides electronic products such as TV boxes, security cameras, fingerprint locks, audio, etc. All products are imported genuine with clear origin certificates, fully warranted according to the manufacturer's policy.
Contact Detail:
Facebook: https://www.facebook.com/digione.camera
YouTube: https://www.youtube.com/c/DigiOneCameraThi%E1%BA%BFtB%E1%BB%8BAnNinh
About Us: /UPTOPZ/
Contact Info:
Name: Digione
Email: Send Email
Organization: Digione
Address: 210 Nguyen Thai Son Street, Ward 4, Go Vap District, Ho Chi Minh City, Vietnam
Phone: (+84) 1800 0047
Website: https://digione.vn/camera-yoosee-wifi

Release ID: 89085308