United States - December 16, 2022 —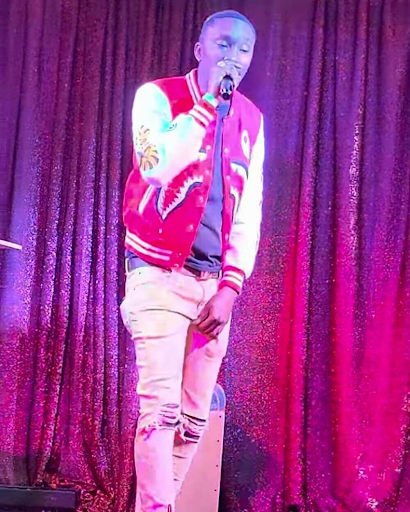 As one of the most prolific artists in Fayetteville, NC, Geniiie came to the rap scene with a mission – to uplift the rap culture, elevate his community with quality music, and push the envelope even further. 
His brand-new website "I Am The Geniiie" was a gift to his fans that now have an opportunity to follow their favorite artists and catch up to the latest news in his world from a uniform place. 
Geniiie has been creating waves in American rap music for years. With multiple albums under his belt, such as Triple Eye, Knew Religion 1 & 2, 2 Alive, Three 3 Three, and more, he has been regarded as one of the hardest-working talents in Fayetteville. 
Geniiie recently performed at the Chill Bar in Fayetteville, North Carolina, one of the top-ranked pubs in the region. While performing "I Got It On Me" from his latest EP album, Geniiie created an electric atmosphere and ensured hundreds of patrons had the night of their lives. 
"Got It On Me" is the second song on the album produced by Geniiie, next to "I Get What I Want", "Beat That", "4 Sure Spitter", and "Outta Luck". The Forever Young EP features two additional songs that were produced by a multi-platinum producer DJ K.i.D., including "I Beez" and "Big Big Bat". 
As imparted by Geniiie, the artist is committed to continuing his mission to bring his fans the best quality music entertainment available in the contemporary market, bringing new music to the stands, and uplifting the community.
More information about Geniiie and "The Forever Young EP" is available on the artist's official website.

Contact Info:
Name: Geniiie
Email: Send Email
Organization: Geniiie, LLC.
Address: 250 Creek Point Trl Apt F, Fayetteville, NC 28301
Website: http://www.iamthegeniiie.com/

Release ID: 89086467