United States - November 10, 2022 —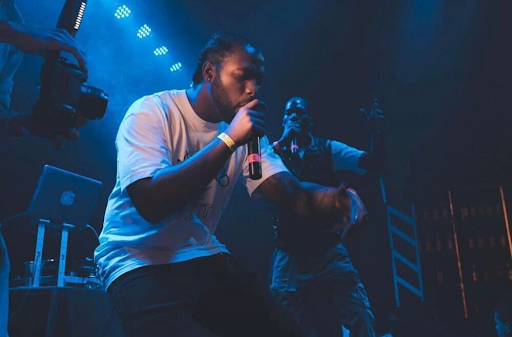 Gavin Meredith is known to his fans as "ChieftheOG" – a distinguished artist with a highly prolific career in the music industry. 
Chief hails from Inglewood, California. He initially pursued a career in sports as a college football player; after sustaining a knee injury, he was forced to abandon his dream of making it in the big leagues of football. This did not stop him, as he shifted his focus to film, music, and photography. 
ChieftheOG came to the scene with his debut album "Sirens & Airplanes". After outgrowing the underground rap scene, he released two follow-ups that helped him reach bigger stages – "Sirens & Airplanes 2" and "Sirens & Airplanes 3". 
In 2022, Chief released albums "Sofa King Rich", "Best Rapper Alive", and the self-titled album "Chief" featuring dozens of extremely popular tunes, such as "Pop it", "Flavor", "Like Me", "They Know", and many others. ChieftheOG also released a Live album, showcasing how his flow and unique style resonate with live crowds. 
The "Chief" reached global fame with a single titled "iSaw You", which recently eclipsed 1.5 million views across several streaming platforms. He received an honorary plaque as a tribute to his accomplishments. 
Aside from being an established artist, ChieftheOG is also a well-respected actor. He will be cast as "Chris" in the upcoming second season of the TV Series called "Your Honor"; the first season was a massive success and was warmly received by tens of thousands of viewers. 
Numerous entrepreneurs praised Chief's book "Rich Before 30: How to Get Rich" for its attention to detail regarding the best mindset required to climb the ladder of success. He also authored and published "Ellie's Adventures", a book series dedicated to his 3-year-old daughter.
More information about Gavin "Chief" Meredith is available on his official Twitter profile. 

Contact Info:
Name: Chief
Email: Send Email
Organization: CHIEFtheOG
Address: United States
Website: https://twitter.com/chieftheog

Release ID: 89084520