United States - November 22, 2022 —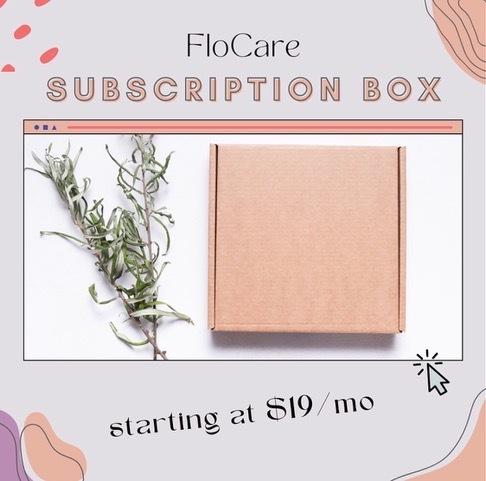 Flo Care LLC was founded to provide convenience and attention to the needs of women. They are the first comprehensive period care company to offer monthly subscription options to its customers. Their monthly kits include pads, tampons, fragrance-free wipes, pain relievers, and chocolate. The subscriber can select the day or week of their monthly cycle, and Flo Care's subscription box will arrive a week prior. Flo Care's products are fragrance-free and organic.
"No more running out of supplies at the worst time or sending husbands or dads to fumble around in the tampon aisle. We understand that your period can catch you off guard sometimes, so we designed a service to help you continue your daily activities without any last-minute surprises," says Flo Care LLC.
"With prices rising, we wanted to ensure you got the products you needed without going over budget. Not to mention that all the products are organic and fragrance-free to keep you healthy. We have options that cater to each woman's flow and include extra items to make your life easier!" they add.
Monthly package options from Flo Care include light flow to heavy flow pads and tampon kits. These monthly subscription boxes are guaranteed to arrive a week before a subscriber's cycle starts and last until the next one begins.
"I am so happy I found Flo Care. I can't tell you how often I was caught off guard and sent my mom to get me what I needed, but she always ended up with the wrong ones. Now I am always prepared a week in advance," a reviewed a happy customer.
Flo Care LLC offers subscribers a monthly giveaway of $250+ or a Kendra Scott Necklace. Each month, Flo Care subscribers are automatically entered to win a gift of $250. This offer is only limited to a Flo Care subscriber.
For more information or to become a Flo Care subscriber, please visit www.flocareboxes.com.

Contact Info:
Name: Jaclynn Cooper
Email: Send Email
Organization: Flo Care LLC
Address: United States
Website: https://flocareboxes.com/

Release ID: 89085171