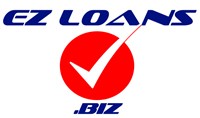 - March 24, 2014 /MarketersMEDIA/ —
EZ Loans.biz, a Melbourne Florida company and major provider of short term business loans for small to medium size businesses in need of capital across the U.S., is teaming with well known celebrity game show host Wink Martindale. The company just announced a major deal that will see Martindale serve as a celebrity spokesperson for the firm and as a Partner in EZ Biz Holdings Group, LLC.
EZ Loans.biz "Owned by EZ Biz Holdings Group, LLC" steps in to provide small and medium sized businesses with the funding they need to succeed when other channels for raising capital are closed off to them. According to an EZ Loans.biz spokesperson, "We are very excited to have Wink Martindale join our team. Mr. Martindale is going to help our company get the word out to small and medium size business owner's that EZ Loans.biz can help with their shortage of capital, regardless of how many times they have been turned down by their bank or other lending institutions. Together we are dedicated to making sure small business entrepreneurs have the money they need to make their dreams come true."
Wink Martindale is best known for his role as a game show host on as many as 21 games shows throughout his long career, including popular shows as "Tic Tac Dough," "Gambit," "Trivial Pursuit," "High Rollers" and many more. Martindale began his career at age 17 when he worked as a disc jockey in his hometown of Jackson, Tennessee at radio station WPLI. His first break in television was working for WHBQ in Memphis, Tennessee as host of "Mars Patrol," a children's science fiction program. Martindale's talent was quickly recognized and he began his long career as a game show host by taking the helm of NBC's "What's This Song" in 1964. After decades serving as host to many of the most popular game shows, including perhaps his most well-known gig as host of "Tic, Tac, Dough" Martindale now serves as a spokesman for EZ Loans.biz.
EZ Loans.biz served as one of the top lending options for small business owners and has partnered with over 20 major lenders who stand ready to make hundreds of millions of dollars available to entrepreneurs who need capital funding. The company serves business owners in all 50 states and every business owner is eligible to apply for funding regardless of their credit and in the absence of collateral. In fact, EZ Loans.biz was designed to appeal to the small and mid-size business owner who finds it difficult to get loans due lack of collateral, time in business and poor personal credit.
The announcement of Wink Martindale as EZ Loans.biz spokesperson coincides with the company's latest initiative, a micro lending program that will benefit the small business community in many ways. According to Scott Clymo, founder and Manager of the EZ Loans.biz, the company is getting close to launching a long awaited micro loan program that will offer capital to the small business owner in all 50 states. Clymo announced the new initiative and mentioned that up until now, lenders have been reluctant to underwrite smaller short term business loans because the cost to underwrite them is too costly compared to the return on their investment. Approvals for loans initiated under the EZ Loans.biz micro lending program will be same day (many in less than an hour, which is unheard of in the business lending arena) and the business owner's personal credit will not be a factor. The program has already been tested while partnered with a few select major lenders last year. The test pilot included hundreds of businesses and millions of dollars in loans being originated by EZ Loans.biz last year.
"I am so thrilled to have Wink be part of a company that is needed more than ever in today's economy," Clymo said. "Most business owners that do not succeed today fail because they can't obtain the capital they so desperately need. I have been trying to change that ever since I entered this field well over a decade ago. Most business owners today have no idea that we even exist, and that we have a solution for many of them. This is where I believe Wink is going to help us get the word out. When you tell the average small business owner that we can secure them the capital they need regardless of their bad credit and regardless of them having no collateral, they are very skeptical because they have been turned down so many times before by their local bank or by other lenders that make all kinds of crazy claims and give them and others a false hope by doing nothing more than throwing a bunch of deals against the wall and hope one of them sticks. This is where Wink comes in. I believe he will add the credibility that we deserve and need by helping us promote a solution that so many business owners need by offering what other banks and lenders just won't do for many reasons. According to the U.S. Small Business Administration, the #1 reason why companies fail is that they lack capital. It's that simple. Wink is not only our celebrity spokesperson now, but he is an owner of the company. A man of Winks stature brings a lot of credibility for the company for those who have no idea who we are or what we do."
EZ Loans.biz is known in the industry for a loan process that includes minimal paperwork and that can be completed with little or no obstacles. Applicants are drawn to the company because the loan process can be completed successfully even with blemishes on their credit and the resulting loan features maximum flexibility. The company offers loans that range from a few thousand dollars to a few million, with flexible repayment terms.
Investors and business owners who want to learn more can visit www.EZLoans.biz or call 1.888.316.9868 to speak to a company representative.
Media Contact
Company Name:
EZ Biz Holdings Group, LLC
Contact Person:
Donna Strickland
Email:
Send Email
Phone:
1-888-316-9868
Country:
United States
Website:
www.ezloans.biz
Source:
www.abnewswire.com
Release ID: 37544