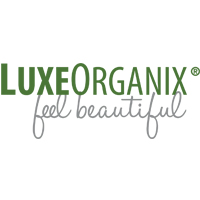 Mesa United States - June 29, 2019 /MM-prReach/ —
LuxeOrganix is pleased to announce that its organic under eye cream for dark circles is now Amazon's Choice for organic under eye creams. This unique blend of organic and natural ingredients is capable of infusing and holding moisture, effectively reducing aging symptoms that include puffiness, fine lines, and under eye wrinkles.
Providing long term under eye skin health, the anti-aging ingredients present in the LuxeOrganix eye cream for dark circles and puffiness hydrate and tighten the delicate skin around the eye without stripping or drying. Completely paraben free and manufactured in the USA under stringent manufacturing standards, this eye cream is safe and suitable for all types of skin, and can be used on the eyelids, under eyes, and any area of the face that users want to target dry skin or problematic spots, such as hyperpigmentation or wrinkles.
Customers who have successfully used the company's eye cream both morning and night have given overwhelmingly positive feedback on its ability to naturally reduce the signs of aging or tiredness. According to one satisfied Amazon reviewer:
"This product is awesome for hydrating my eye area. We live in the southwest and I need this product to keep my eyes hydrated and looking firm- not saggy like they did before using this eye cream."
LuxeOrganix states that the extraordinary capabilities of their under eye cream for dark circles and puffiness can be attributed to its impressive lineup of organic and natural ingredients. Just a few key ingredients of this particular product are Sea Fennel Wax, Eyebright, and Cassia Angustifolia Seed Polysaccharide. All of these ingredients are scientifically proven to have significant skin nourishing properties, says the company.
Sea Fennel Wax: Is a plant-based retinol alternative, rich in minerals and vitamins A, C, and E, giving it antioxidant, conditioning, and soothing properties that help improve radiance and tone.

Wildcrafted Euphrasia Officinalis (Eyebright): Is an herb with small white flowers that has been used in traditional herbal medicine as a natural remedy for eye problems. This natural remedy is used to aid in healing skin wounds, prevent and soothe inflammation, and is known to help tighten the skin.

Cassia Angustifolia Seed Polysaccharide: Moisturizes and softens skin, provides long-lasting hydration, and reduces fine lines and wrinkles. This ingredient also soothes skin by reducing inflammation and supports skin repair for healthy and supple skin.
To find out more about LuxeOrganix's Brilliant Eyes Bio-Advanced Daily Eye Cream and their range of products, which includes their complimentary Vitamin C Infusion natural facial moisturizer please visit the company's website or Amazon storefront.
###
https://youtu.be/e3XgOh3NzOs
https://youtu.be/OXUhi5FFOXw
Facebook: https://facebook.com/luxeorganix
Instagram: https://instagram.com/luxeorganix
Youtube: https://www.youtube.com/channel/UCSLK-56FAcinNMu9kQWQfIA
About Us: LuxeOrganix is a U.S. based family-owned producer of healthy, organic beauty products. "Feel Beautiful Without Sacrificing Your Health" is the company's core mission.
Contact Info:
Name: Christine Kominiak
Email: Send Email
Organization: LuxeOrganix
Address: 2733 N Power Rd STE102 PMB 250, Mesa, AZ, 85207, United States
Phone: 8886347234
Website: https://luxeorganix.com

Source URL: http://prreach.com/?p=33332
Release ID: 88891133