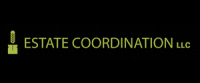 - March 18, 2014 /MarketersMEDIA/ —
Sherman Oaks, CA / Estate Coordination LLC helps clients make prudent decisions for keeping financial and personal details organized.
"By failing to prepare, you are preparing to fail." This quote by Benjamin Franklin, one of the Founding Fathers of the United States speaks volumes.
Preparation for what is to come in life is now more than ever a necessity to ensure that all matters are in order, even when death comes. Many times, people opt to set aside the important task of assessing their estate and taking actions to ensure that their interests are protected - until it's too late.
Estate Coordination LLC helps individuals avoid the unwanted circumstances that can arise from refusing to be organized and prepared. The team of experts assists people in putting every aspect of their affairs in order by coordinating their entire estate picture.
Headed by John Larkin, who boasts of four-decade industry experience and a host of celebrity clients, Estate Coordination LLC looks at the overall scenario and the details of the client's life picture from finances and assets to health and family circumstances. The team then designs a plan that saves clients' time and money, enabling them to make the most of what they have, now and in the future.
Estate Coordination LLC is not a group of lawyers, accountants or estate planners, but is a team of professionals who work as an advocate for the client in their effort to navigate this very complicated terrain. The Estate coordination team can prevent future problems by being the first-stop in estate planning. With 40 years in tax experience tucked under its belt, John Larkin and his team help protect the interests of clients and ensuring that their wishes are met.
"For $500 we provide you with a confidential questionnaire that helps you to put all your estate details in once place giving Estate Coordination team an effective snapshot of life picture. With this picture they will identify the areas where you are vulnerable ," said the Estate Coordination LLC team. "We review your questionnaire and provide you with a customized solution that shows you what is missing and what steps you need to do to protect yourself, your family and your legacy," added the company.
Services include reviewing the full financial picture, legal picture, and family picture, and pre-planning the transition for support in making clear decisions and executing them. On behalf of each client, Estate Coordination LLC navigates Accountants, Lawyers, Estate planners, Investment advisors, Health planners, and Funeral directors needed to put all affairs in order.
It is no secret that the many professionals associated in the estate planning world do not coordinate with each other, leaving critical holes in an estate plan. Estate Coordination LLC finds those holes and helps clients fill them for a seamless and painless process of establishing estate goals. The team works for and side-by-side with each client to ensure that all professionals are doing the job that is asked of them. They also oversee the work and fees to safeguard the best interest of each client.
To find out more about Estate Coordination LLC's services, please visit http://www.estatecoordination.com/ for additional information.
About Estate Coordination LLC
Estate Coordination LLC is in the business of helping individuals evaluate their entire estate and identify the best route for their future and their legacy. Based in Sherman Oaks, California, the company has assisted clients organize their affairs through professionals who can manage their estate and help execute their plans.
Contact Information
Estate Coordination LLC
Rudy Ellenbogen
info@estatecoordination.com
13701 Riverside Dr. 8th floor
Sherman Oaks, CA
Phone : (323)325-1023
Release ID: 36342