Vietnam - December 22, 2022 —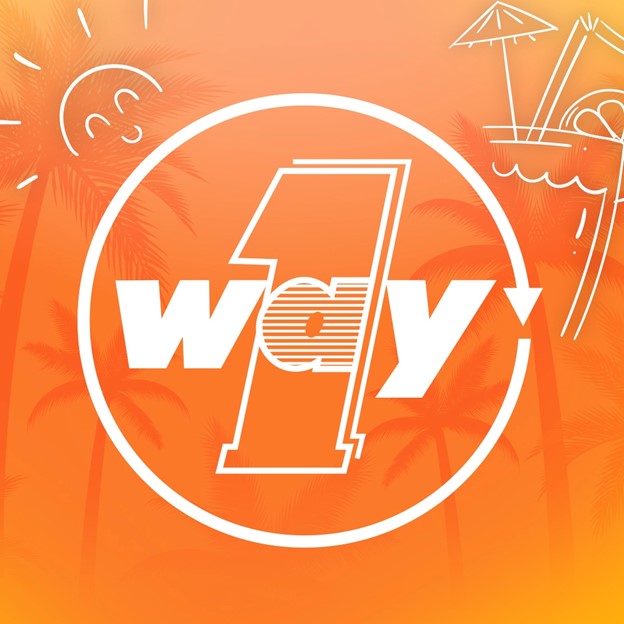 Macbook m2 ONEWAY is a unit providing smart electronic products such as mobile phones, tablets, technology accessories and MacBooks.
MacBook is a laptop line manufactured and developed by Apple Inc. MacBook Air M2 2022 13" is a product that continues the previous success of MacBook Air versions. This version has many impressive upgrade features, such as up to 18 hours of battery life, combined with the new generation Apple M2 chip's power. 
Design
The first thing that impressed users with the MacBook Air M2 was the device's appearance. The MacBook Air M2, released in 2022, has a spectacular makeover when it has abandoned its soft, tapered appearance to come to a square shape inside a 100% recycled aluminum unibody.
Another MacBook Air M2's huge plus lies in the extremely portable 30.41 x 21.5 cm size and only 1.24 kg weight. If the MacBook Air M1 once created a fever about thinness, then the M2 series is even more minimalist with only 11.3mm thin. MacBook Air M2 is now more convenient for on-site users and users whose work requires much travel.
MacBook Air M2 has all 4 colors: Midnight, Starlight, Space Gray and Silver. The Midnight color with a dark blue-black finish that can change depending on the light is expected to create a new fever in the Apple fan community.
Magic Key
Apple is very pleased with users when changing the Magic Keyboard structure of the MacBook Air M2 2022. The MacBook Air models so far have not had a Touch Bar with integrated function keys like the Pro series. In version 2022, Apple has increased the F function keys' entire row size with other physical keys. It helps improve the user's manipulation experience as typing.
Magic Keyboard Scissor Switch mechanism has a reasonable 1mm deep keystroke for a bouncing feel, smoothness and less noise when operating on the keyboard. The scissor mechanism helps avoid limiting dust, and no keys are stuck.
The connection port
To ensure the device's body thinness, Apple equipped a minimalist and optimized MacBook Air M2 charging port system: 
One 3.5mm headphone jack.
Two USB-C Thunderbolt 3 charging ports.
MagSafe 3 magnet charging. 
2 Thunderbolt charging ports support data transfer at high speeds (from 40 Gbps), and MagSafe 3 has fast charging capabilities.
Apple M2 chip power
Upgraded from chip M1, Apple chip M2 inherits Apple ARM architecture and a 5 nm process with 20 billion transistors, 25% more than the predecessor chip version with 100GB/s high-speed bandwidth (more than 50% compared to M1). The M2 chip has outstandingly powerful performance cores with 4 high-performance cores, 4 power-saving cores CPU, and an 8 to 10 cores GPU. The Memory is up to 24GB.
Apple says the M2 chip is performance-enhanced with an 18% faster CPU, 35% faster GPU, and 40% more powerful Neutral Engine than the M1 chip. In the performance tests, the M2 chip has a 3.49 GHz clock speed and achieved a 1,919 score (about 12% faster than the M1 with 1,707 points). The M2 chip gets an 8,928 multi-core score, up about 20% from the 7,419 M1 model's score.
Pictures and sound quality
The MacBook Air M2 2022 promises to give users a "satisfying" visual experience. This version screen uses Liquid Retina technology, 2560 x 1664 pixels resolution, and a 13.6 inches size. Creates a larger screen space feeling and makes movies/pictures more vivid.
In addition, the maximum brightness reaches 500 nits, making images color-standard and sharp in all lighting conditions. MacBook Air M2 2022 has a wide P3 color range and up to 1 billion fresh colors in the color palette. True Tone technology automatically adjusts brightness to match the ambient light to ensure the best quality images and limit eye strain for users, especially graphic designers and video editors.
The MacBook Air M2 2022 has a four-speaker sound system and a built-in microphone between the keyboard and the screen. The microphone trio uses an advanced beamforming algorithm to capture professional studio-like sound, improving users' video calling experience.
For more detail about the MacBook Air M2 2022, please visit: https://onewaymacbook.vn/macbook-air-m2-2022-13inch-8gb-256gb-new.html
Macbook m2 ONEWAY is a prestigious unit in the Mobile Phones - Tablets - Macbooks - Technology Accessories retail industry in Vietnam.
Products at Macbook m2 ONEWAY are genuine and original, with a default 12-month warranty policy and 30-day exchange without reason. Macbook m2 ONEWAY offers new/used products at reasonable prices. The chain store currently has 4 branches in the North (Hanoi) and 3 in the South (Ho Chi Minh).
About the store: Macbook m2 ONEWAY is a unit that provides smart electronic devices such as mobile phones, tablets, MacBooks and accessories. The Macbook m2 ONEWAY trademark is protected by Oneway Vietnam Trading and Service Joint Stock Company.
Contact Detail:
Facebook: https://www.facebook.com/ONEWAY.MACBOOK
Instagram: https://www.instagram.com/oneway.macbook/?hl=vi
Twitter: https://twitter.com/MacbookOneway
About Us: /Macbook m2 ONEWAY/
Contact Info:
Name: Macbook m2 ONEWAY
Email: Send Email
Organization: ONEWAY VIETNAM TRADE AND SERVICES JOINT STOCK COMPANY
Address: No. 416 Cau Giay Street, Dich Vong Ward, Cau Giay District, Hanoi, Vietnam
Phone: (+84) 466 819 779
Website: https://onewaymacbook.vn/macbook-air-m2-2022-13inch-8gb-256gb-new.html

Release ID: 89086894