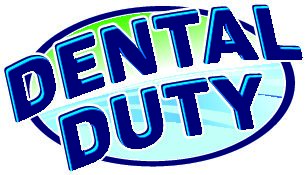 Hamilton United States - August 29, 2019 /MM-prReach/ —
Dental Duty, a manufacturer of high-quality dental products, is pleased to reveal that the company's recently launched electric toothbrush has made an immediate impact on Amazon. To date, the product has received excellent feedback from many users because of its smart features.
More information about Dental Duty's line of products can be found at https://www.facebook.com/dentalduty.
"Buying our electric toothbrush is the easiest way to know you'll be spending less at your next dental visit. The brush makes it super simple to clean and massage your gums, reducing your chances of gingivitis," said a spokesperson for the company. "With all the removed plaque and bacteria, you'll drastically improve gum health and be on your way to perfect oral care."
The sonic toothbrush from Dental Duty is capable of producing 40,000 sonic vibrations per minute. Compared to normal toothbrushes, these vibrations can eliminate 100% more bacteria and plaque in a week and provide a noticeably whiter smile, according to the company. The toothbrush has a rechargeable battery that lasts for up to six months and can be charged easily with a travel-friendly USB charger provided with the pack.
"With an IPX7 waterproof rating, our electric toothbrush will last for years," added Dental Duty's spokesperson.
The brand's electronic toothbrush comes with five different cleaning modes: white, clean, sensitive, polish and massage. Each brush also features a timer that briefly pauses every 30 seconds, for a total of 2 minutes, to remind users to switch areas of their mouth. The toothbrushes have nylon bristles that are soft yet durable, effectively cleaning teeth and gums without irritating them.
"I love electric toothbrushes. I always feel my teeth get a more thorough cleaning. I thought I had used the best ones on the market until the day I used this Sonic Electronic Toothbrush by Dental Duty," an impressed user mentioned in her Amazon review. "It flat-out put the other electric toothbrushes to shame. My teeth have never felt cleaner nor whiter. I am hooked. I recommend this toothbrush highly."
Those interested in the Dental Duty Sonic Electric Toothbrush should visit the company's website or Amazon storefront.
###
Twitter: https://twitter.com/@dentalduty
Facebook: https://www.facebook.com/dentalduty
About Us: Dental Duty is a Premium Oral Care Solutions private limited company.
Contact Info:
Email: Send Email
Organization: Dental Duty
Address: , Hamilton, NJ, 08619, United States
Website: https://www.DentalDuty.com

Source URL: http://prreach.com/?p=34593
Release ID: 88913471