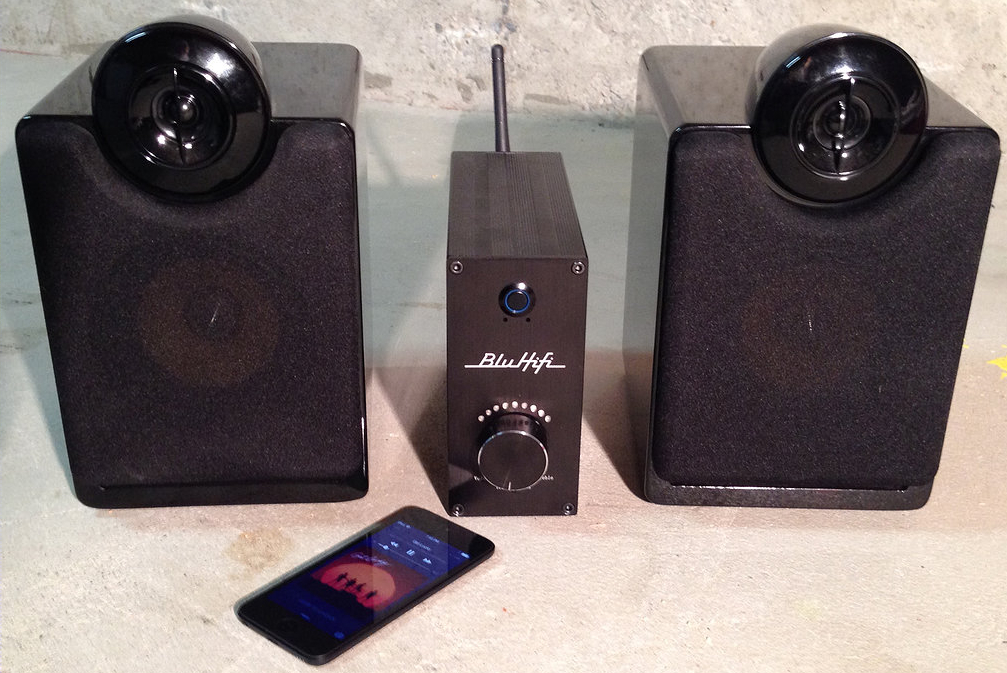 - March 26, 2014 /MarketersMEDIA/ —
"By using an Econais WiFi module, it is possible to hack an off the shelf Hi-Fi audio amplifier to make it web connected and also allow it to function as a media server."
At the EE Live show in San Jose next week, Econais (Booth 634) will be demonstrating how easy it is to use a Wi-Fi module to connect almost any type of device to the Web – we will be showing a hacked Hi-Fi audio amplifier that not only is web connected but also functions as a media server. They are also showing to build a web connected STMicro Nucleo Board device in less than 20 minutes

SAN JOSE, Calif., March 26, 2014 – At the upcoming EELive! conference, Econais Inc., the technology leader in smart ultra low power miniature Wi-Fi module solutions for the Internet of Things, will be demonstrating how easy it is for device developers to wirelessly connect their Internet of Things devices to the internet. Think WiSmart.
At EELive! Booth Number 634, Econais will be demonstrating how almost any kind of device, no matter how simple or complex, can be connected to the cloud by using Econais Modules. Econais will be showing a hacked Wi-Fi Hi-Fi. By adding an Econais module, an off the shelf audio amplifier can now be connected and controlled over the web and also be used as a media server for other IoT connected devices.
Econais will be demonstrating how easy it is to add a Wi-Fi module to an ST Microelectronics Nucleo Development Board in order to build a web connected device. We will show how you can get web connected in under twenty minutes.
Of course, Econais will be demonstrating the latest in their line of industry leading low power, embedded Wi-Fi modules — in a range of form factors, sizes and configurations.
All the Econais modules feature their unique WiSmart software — the secret sauce that enables easy configuration and integration into a wide range of applications. Econais modules are fully certified with FCC, EC, IC, and soon TELEC. Features include AirPlay, Wi-Fi Direct, ProbMeTM configuration, full TCP/IP stack, HTTPS/SSL, DHCP Client/Server, WPS, legacy Wi-Fi Client and SoftAP modes with WPA/WPA2 support, Serial to Wi-Fi, Cloud Service Support, and more.
"In addition to new products and solutions, we have also expanded our engineering services," said Dr. Nick Kanopoulos, CEO of Econais Inc. "We offer world class Wi-Fi module products, global distribution, a knowledgeable manufacturer representative sales force, and a growing network of strategic partners — all designed to help our customers be successful in the Internet of Things and Machine to Machine markets."
About Econais Inc:
Econais is a module manufacturer and solutions company building ultra-low power connectivity module-based solutions to address the expanding Internet of Things (IoT) and Machine to Machine (M2M) markets. Econais' easy-to-use modules and software enable customers to leverage the globally installed base of Wi-Fi access points and smartphones to create connected smart products for healthcare, smart energy, audio, consumer and control/monitoring in industrial, commercial and residential markets. For more information, please visit http://www.econais.com
Media Contact
Company Name:
eConais Inc.
Contact Person:
Brent Ward - Marketing
Email:
Send Email
Phone:
(919) 345-2336
City:
San Jose
State:
California
Country:
United States
Website:
http://www.econais.com
Source:
www.abnewswire.com
Release ID: 37864