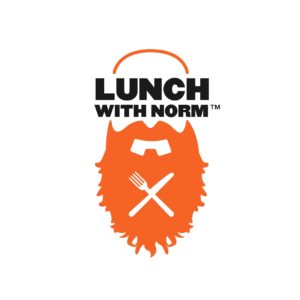 Fort Lauderdale United States - April 22, 2021 /MM-prReach/ —
"Lunch With Norm" is pleased to confirm Leo Sgovio, Simon Booth and Babe Mooney will appear on the e-commerce marketing podcast next week. Host Norman Farrar welcomes the most successful contemporary business leaders to share their valuable insights with the audience. Many business owners now follow this show regularly to receive valuable business tips and tools.
More about this podcast can be found at https://podcasts.apple.com/ca/podcast/lunch-with-norm/id1525564513.
Monday's episode features Amazon ads specialist Leo Sgovio. Sgovio has been an active player in the digital space over the years and has a thorough understanding of major search engines. He has a track record of managing ad spend of $7 million a year on Google AdWords, Bing, and Facebook. Sgovio strongly believes in the power of sponsored ads and has used it successfully as an Amazon seller. He is also the founder of Convomat, a chatbot-based marketing automation tool for Amazon sellers looking to automate their product launches and build a list.
Simon Booth, the balance bike creator, will be Farrar's guest on Wednesday. He created this bike category 18 years ago and had no competitor on the market for some time. Booth started Kiddimoto in 2003 when he saw a very simple balance bike made of two planks of wood with wheels and became immediately excited about the concept's potential. He started building the bikes in his home workshop and initially sold to motorbike dealerships. Soon, he gained attention from big motorbike brands, such as Suzuki, Honda and Yamaha, among others, but it wasn't until his 2011 appearance on Dragons' Den that Kiddimoto's retail growth took off.
On Friday, Pinterest marketing expert Babe Mooney will be Farrar's guest. As the CEO of Go2 Digital Marketing, Mooney has helped several businesses grow and expand for more than two decades. She sold a successful Amazon store after running it for five years and created and sold several Shopify stores. In the last seven years, she has shifted focus to working with Amazon and Shopify sellers. At the same time, she also started learning Pinterest marketing and her beta project was a women's fashion Shopify store. Using only organic Pinterest, she was able to generate traffic and sales within just six months.
Please tune in to "Lunch With Norm" to receive useful business tips from these business leaders. The show broadcasts live on Facebook every Monday, Wednesday and Friday and is available on iTunes, Amazon, Audible, Spotify, Podbean and many other podcasting platforms.
About Norman Farrar
Entrepreneur and businessman Norman "The Beard Guy" Farrar stands at the forefront of the economic mega-machine known as Amazon Marketplace. As a leading expert with over 25 years of product sourcing, development, and branding expertise, Norm is an advisor to many and an inspiration to all.
Throughout his career, he has worked with big brands including Mercedes-Benz, Coca-Cola, Dell, Microsoft, Target, Hershey, 20th Century Fox, Molson's, Cadbury and a wide variety of emerging businesses that are celebrating sudden escalation in profitability and sales as a result of taking action on his advice and proven methods.
https://www.normanfarrar.com | https://www.facebook.com/whoisthebeardguy | https://www.instagram.com/normfarrar | https://www.twitter.com/normfarrarJR | https://www.linkedin.com/in/normanfarrar/ | https://www.youtube.com/channel/UCHyNHknIKLu98jNtgon13SA | https://www.pinterest.ca/officialnormanfarrar/ | https://www.tiktok.com/@normanfarrar/
About Leo Sgovio
He is a performance-based advertising individual, specializing in multi-channel digital advertising and the Founder of Convomat. Convomat natively integrates with Chatbot solutions like ManyChat to fully automate customer service and marketing-related tasks.
redtag.ca | leosgovio.it | leosgovio
About Simon Booth
He is the owner director of the amazing business and brand, Kiddimoto, a successful, innovative, fun and profitable enterprise.
kiddimoto.com
About Babe Mooney
She is the owner and Chief Executive Officer @ Go2 Digital Marketing and Ecommerce Amazon Fba Amazon Sales Consultant and Amazon Management
https://autopilot.go2digitalmarketing.com/optin1autopilot
###
https://www.youtube.com/watch?v=SPf_Zwmm10o&feature=youtu.be
Twitter: https://twitter.com/@normfarrarJR
Facebook: https://www.facebook.com/lunchwithnorm
LinkedIn: https://www.linkedin.com/company/lunchwithNorm>
Instagram: https://www.instagram.com/normfarrar
Youtube: https://www.youtube.com/channel/UCHyNHknIKLu98jNtgon13SA
About Us: Lunch With Norm is your resource for everything from Amazon, to e-commerce, to digital marketing, to social media, all in the form of a live stream podcast. We aim to arm the small business owner with the latest tools and advice from the experts making waves in the online space. Tune in to our Facebook page each week to have your questions answered live and on air.
Contact Info:
Name: Norman Farrar
Email: Send Email
Organization: The Beard Guy
Address: 701 N Andrews Ave, Fort Lauderdale, FL, 33311, United States
Phone: 1 (888) 300-1001
Website: https://lunchwithnorm.com/

Source URL: https://prreach.com/?p=45838
Release ID: 89006499