United States - September 20, 2022 —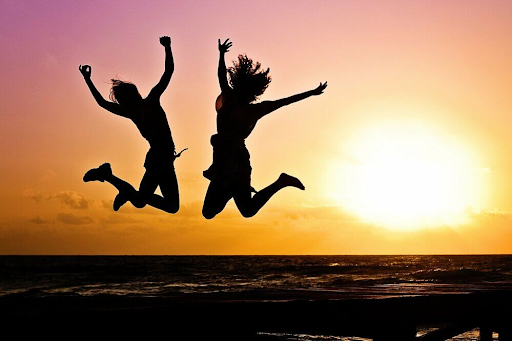 In the modern, fast-paced world of technology, rapid communication, and virtual realities, not many people "stop to smell the flowers." Mistaking wealth for joy, millions of people suffer from depression (according to WHO's survey). 
Dr. Mitchell Gibson, the founder of Tybro Publications, board-certified forensic psychiatrist, and spiritual teacher with global renown unveiled that some of the fundamental obstructions to joy and happiness lie in the individual, not the external factors. 
In his "Nine Insights For a Happy and Successful Life" e-book, he explains that attaining happiness is a process of self-discovery, acceptance, and ultimately a celebration of life, stating the following:
"Happiness comes from within. It is not based on what you have or don't have. Therefore, the first step to finding happiness is to be grateful for what you do have. When you are grateful, your attitude changes and you start to see the good in people and situations. You can be grateful for your health, your family, your friends, your job, etc. Gratitude is a state of mind that will lead you to happiness," said Dr. Mitchell Gibson.  
Dr. Gibson also touched on the importance of leading a well-organized, structured life. Wasted time leads to wasted energy. When people do not have clear-cut goals in their lives, it is easy to fall into the trap of monotony and feel disconnected from a higher sense of purpose. 
Mitchell imparted that one of the simplest means of attaining joy is to make progress toward a certain goal. Whether it be a long-time ambition, a dream that was swept under the carpet years ago, or a new hobby, the only thing of importance is that the person has a reason to propel them forward, stating the following:
"Another way to find happiness is to set goals. When you have something to look forward to, you are more likely to be happy. Make sure your goals are realistic and attainable. Set short-term goals and long-term goals. Include a mix of goals that are physical, mental, emotional, and spiritual. Having goals gives your life purpose and meaning," said Dr. Gibson. 
The "Nine Insights for a Happy and Successful Life" highlights the importance of finding a center, embracing the moment, and living life in the present. While striving to see dreams become fulfilled, projects completed, and bearing fruit can yield a feeling of self-accomplishment, the connection with the present can keep a person mentally, physically, and spiritually sound. 
The "Nine Insights for a Happy and Successful Life" e-book dives deep into self-exploration and inner joy, as well as the methods and techniques that can be deployed to remove the chaos and obstacles that may work as inhibiting factors. 
More information about Dr. Mitchell Gibson and his books is available on Tybro Publications' official website.
Contact Info:
Name: Mitchell Gibson
Email: Send Email
Organization: Tybro Publications
Address: United States
Website: https://tybro.com/nine-insights-to-a-happy-and-successful-life-e-book/

Release ID: 89081797