New Castle, Delaware, United States - February 20, 2023 /MarketersMEDIA/ —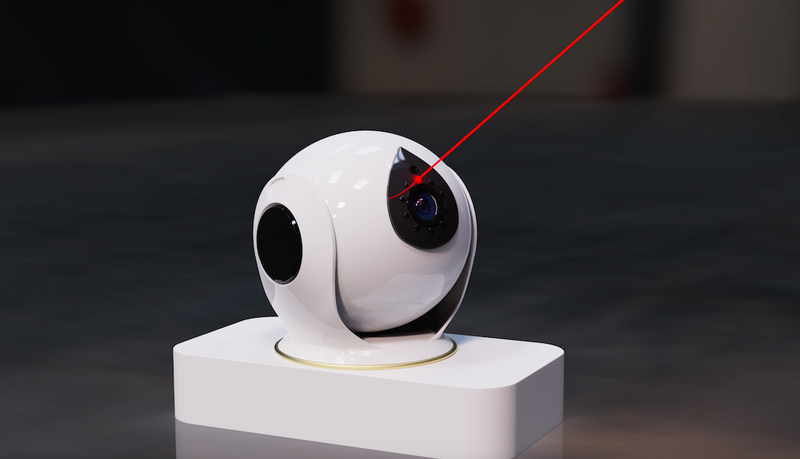 HunterG, the revolutionary new laser and A.I-powered device that detects threats from dangerous arachnids like spiders and scorpions, is live on global crowdfunding platform Indiegogo and raising funds to bring the project.
It is estimated over 30% of all Americans suffer from arachnophobia, a fear which can lead to debilitating health issues during daily life. Worse yet, the bite or sting from a spider or scorpion can cause serious illness or death to babies and young children. HunterG is a brilliant new electronic device that helps to locate and alert people about these small, yet dangerous arachnids.
"In 2012, a scorpion was found next to my son's cradle on the 4th floor, away from my site. It was a frightening experience which could've taken a turn for the worse. After this, my team and I decided to find a solution to the problems of arachnophobia and the danger of spiders and scorpions to children," says founder and CEO Tigran Grigoryan. "The result is HunterG which gives users the ability to detect, locate or notify a household of creeping dangerous animals like spiders and scorpions."
HunterG laser works by using a combination of A.I. technology to identify spiders and other creatures who pose the highest safety risk; and a laser to track them so users can easily see them even in the darkest of rooms. Once an arachnid is detected, an alarm is sounded for help so the user can be quickly notified. HunterG is safe for use and doesn't transmit or capture any WiFi, ultrasound, or electromagnetic signal meaning it can be safely placed near children. It is a USB-chargeable, lightweight and portable device that can be seamlessly moved from indoors to outdoors, and room to room. A sophisticated video camera can rotate on its axis for a full 360 tracking capability of an entire environment.
"There are millions of people with a phobia against spiders and scorpions who can now live without anxiety when HunterG is around. We believe that great things can be achieved in Healthcare and safety by using Artificial Intelligence solutions with a combination of well designed hardware. Our team includes computer vision, artificial intelligence, and laser technology experts, who have worked together to develop the HunterG device. We are dedicated to helping people protect themselves and their children from the dangers of spiders and scorpions," adds Grigoryan.
HunterG is currently live and available for support on Indiegogo: www.indiegogo.com/projects/hunterg-protect-yourself-from-spiders-scorpions 
About HunterG
We are a team of enthusiasts who began to turn ideas that came from everyday life into reality. The team has strong experience in mathematics, hardware design, machine learning - everything needed to build HunterG. For more information on HunterG please visit www.hunterg.ai
###

Contact Info:
Name: Chris Woods
Email: Send Email
Organization: HunterG
Website: http://www.hunterg.ai

Release ID: 89090500