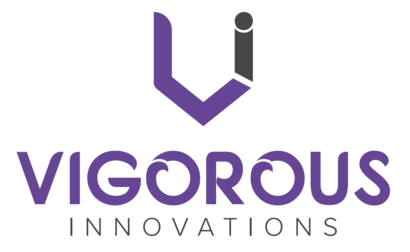 Crowley United States - February 14, 2020 /MM-prReach/ —
Vigorous Innovations is excited to offer its deep muscle massager percussion gun to Amazon customers looking for professional results at home. "At Vigorous Innovations, we seamlessly merge cutting edge ​massage guns ​with premium design principles. Each ​massage gun for athletes​ is crafted to meet the highest standards that thousands of Vigorous Innovations customers have come to expect from us," commented company spokesperson, Justin Robinson.
The percussion gun has six adjustable speeds and three interchangeable heads on an adjustable arm to suit individual needs. The large ball is designed for large core muscles, the medium ball is for small core muscles and the cone attachment is for deep-tissue massaging. The massager gun includes two rapid charge LiOn batteries and a carry case with sculpted foam for added protection.
The set is a lightweight, portable solution that can be used anywhere, allowing users to avoid costly appointments to see a professional. The brand suggests the muscle massager is effective for anyone dealing with muscle soreness, shin splints, muscle spasms and cramps, TMJ syndrome, bursitis, tendonitis and herniated or bulging discs.
"Our ​body deep muscle massager ​has been developed in consultation with sports scientists. If our massager gun​ doesn't meet the highest standards, then we don't sell it, simple as that," Robinson said.
Amazon customers have been impressed with the deep tissue muscle massager. One reviewer commented, "Great product! A steal at this price. Performs as described and is used on a near-daily basis. Love the two batteries and carrying/storage case provided. The noise is to be expected and is much quieter than my previous Black and Decker jigsaw massager. The ability to adjust speed and the swivel head is an awesome feature."
For those interested in finding more information about Vigorous Innovations and its deep muscle massager, please visit the company website or Amazon storefront.
###
https://www.youtube.com/watch?v=xjku088yVaE
Twitter: https://twitter.com/@vigorous_innov
Facebook: https://www.facebook.com/vigorousinnovations
Instagram: https://www.instagram.com/vigorousinnovation/
Youtube: https://www.youtube.com/channel/UCJCwzZdqxeIWqoo0KLp5dgA
About Us: Vigorous Innovations is a company founded on the principles of producing only the highest quality products at an affordable price with even higher quality customer service. We want to be your whole body healing solution for years to come.
Contact Info:
Name: Justin Robinson
Email: Send Email
Organization: Vigorous Innovations
Address: 1925 Palomino Blvd , Crowley , TX , 76036, United States
Phone: 682-235-9814
Website: https://www.vigorousinnovations.com

Source URL: http://prreach.com/?p=39016
Release ID: 88946690