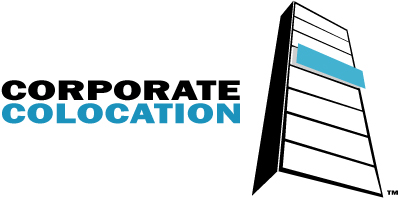 - March 29, 2014 /MarketersMEDIA/ —
Los Angeles, California / Data Centers Use Loads of Power, and Cooling a Data Center Amazingly uses almost as power as running the servers. Downtown Los Angeles is a major hub of the Internet- One of the Top Three in the World- Hurray for Los Angeles, but the old buildings are difficult to cool and often do not incorporate modern cooling innovations.Yet, one Downtown Los Angeles Entrepreneur Jonathan Goodman of Corporate Colocation fought the trend and built the first green data center in Los Angeles a few years ago, recently he introduced me to his new data center right next door to One Wilshire which he claims is virtually heatless, I had to see this!
Did you ever think about how much electricity it takes to run this wired world, a world of connectedness, Pandora, Google and Netflix and millions upon millions of websites all over the world?
Cyberspace is really a bunch of computers in data centers, dimly lit computer warehouses sucking immense amounts of electricity.
And not only does it takes electricity to run these computers (servers) it also takes electricity to cool them. Up to 50% the power used in a data center does not run the machines, it cools them.
Did you ever touch a light bulb? Hot, huh? That little bit of light creates an awful lot of heat!
Imagine thousands upon thousands of computers in a huge data center and how much power they use, usually as much as a small city or more for a single floor. And they produce a lot of heat, a real lot.
If the cooling were turned off in a data center even for a couple of minutes, the entire data center would reach a sweltering 100 degrees plus and the machines would come to an abrupt halt.
Interesting fact, data centers use more energy than all the airlines in the world, makes you not want to log off Facebook, turn off Pandora and stop Googling? Not a chance!
And that's good news for the data center business.
Of course data centers have cooling systems, and believe it or not the amount of electricity used to run the computers is about the same as it needs to cool them.
Back to Jonathan Goodman his claim that Corporate Colocation has built a virtually heatless data center in Downtown Los Angeles.
Jonathan said, " We needed to find a way to cut cooling cost and Co2 emissions, besides electricity is our largest cost, recycling hundred degree air and cooling it was stupid and inefficient. Sure, there were naysayers, 'Just pump up the CRAC Units (coolers) and cool the hot air, that's the way it's always been done,' they told me I was crazy, but I went ahead any way.
So a few years back Jon built the first green data center in Los Angeles for his company Corporate Colocation.
Having some basic ideas, he explained them to " the professionals" and they took it from there.
He built the first green data center in Los Angeles two years ago, he told me as we began our tour, it looked great , cool and efficient, one the nicest data centers I have seen ( and I have seen many). I was amazed when he showed me 50% of the coolers were not using compressors,the energy hogs.
"Looks great Jon," I said as we walked out, "amazing." Jon shrugged and said, "It's okay."
I could see he see he was not happy, but he smiled and said, "Let me take you upstairs."
As we walked to the elevator he said, "There is no blueprint for a green data center, the HVAC people know one thing, the engineers know another, and then there are the control people (electronic controls), it's disjointed, nobody has put it all together."
Jon spent a year, by his own reckoning consulting and designing, talking to the various specialities, in speaking to his staff, they laughed. "Jon was obsessed, totally into it."
When I walked into his new data center my jaw dropped, not a bit of hot air, cabinets full of computers whirred, and amazingly, there was no heat, anywhere.
Jon, brought me over to the one cooling unit, in the data center, and pointed to the gauge- "Look here, it is not cooling-" It was a 72 Degree LA day, the same inside- LA was cooling the servers.
How do you do it I asked?
Gages, blinked, and Jon continued "There is a lot to this, a lot of controls, we measure the atmosphere in the room, all the systems combine to optimize the cooling to remove hot air and bring in cool air with the least energy use, it all works together."
I have been in a lot of data centers, but never seen one with no heat spilling into the aisles, I did today, and I never would have imagined LA could cool a data center.
As we walked out of the whir, all I could do was put my arms around Jon's strong shoulders, "Nice work, young man, nice work!"
About Corporate Colocation:
Corporate Colocation was founded in 2004 by Jonathan Goodman, Iraq Marine Veteran with no more than a cell phone to become one of the largest and fastest growing independently owned data centers in the United States. With over 16,000 Sq Feet in Downtown Los Angeles, direct fiber connections to One Wilshire, Corporate Colocation is committed to providing superior colocation and network service to clients large and small in a responsible manner, first class SASE-16 Certified and fully HIPPA Compliant.
Media Contact:
Victor Goodman
victor@corporatecolo.com
http://www.corporatecolo.com
323-350-5596
Release ID: 37862