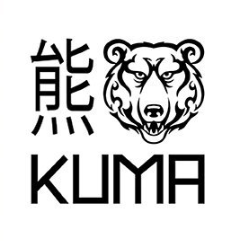 - November 6, 2019 /MM-prReach/ —
KUMA, an experienced kitchen knife company, reports that its popular Damascus steel knife is selling well on Amazon. The company has recently received positive feedback about the knife's sharpness and strength. Made from Japanese Damascus steel, these cooking knives have already received the coveted Amazon's Choice badge, the company says. This popular kitchen accessory is now available on Amazon for $93.97.
The brand informs that its Japanese knife is hand-finished by expert bladesmiths, following a series of eight engineering processes. To ensure long-lasting sharpness, the company uses its V-Shape sharpening technology to finish the knives. The product also features an ergonomically designed, ultra-comfortable, lightweight, high-quality handle. As a result of its exquisite design and minimal bolster, the knife delivers a smooth and thorough cutting experience using both regular as well as pinch grip. With a hand-polished soft spine, it offers a balanced and comfortable grip even while applying firm pressure, the company says.
Damascus steel is a variety of steel forged from a specific type of ingot, commonly known as Wootz steel. What makes Damascus steel stand out, particularly when forged into items such as knives, is that the appearance of the metal is entrancingly unique, resembling ripples or waves across water. The patterns found on the steel are swirling and textured, yet the metal is extremely strong and difficult to shatter. Swords and knives made of this type of steel are known to be extremely sharp and durable.
"This knife is stunning and very sharp. If this tells you anything, it managed to cut part of the plastic piece that people put on the tips of blades to prevent things from getting cut. It's not blue, though, like the main picture shows, but the shades make it seem really regal," a delighted user mentioned in his Amazon review. "Mine even came with a sheath. And like someone else said, someone from KUMA reached out to me before I even got the knife and gave me a free download of 12 recipes. Only company that I have ordered a chef knife from that does this."
Those interested in learning more about the KUMA Professional Damascus Steel Knife should visit the company's official website or Amazon storefront.
###
Twitter: https://twitter.com/@KumaKnives
Facebook: https://www.facebook.com/Kuma-Knives-1869737226587027/
Instagram: https://www.instagram.com/kumaknives/
About Us: KUMA was born out of the desire to create high quality kitchen knives that combine razor-sharp performance with high lightweight maneuverability all packaged in a beautiful aesthetic design.
Contact Info:
Email: Send Email
Organization: KUMA
Address: Islands Brygge 30B, 1., door 1 – 2300, DENMARK
Phone: +45 20-646-834
Website: https://www.kumaknives.com/

Source URL: http://prreach.com/?p=35974
Release ID: 88932676