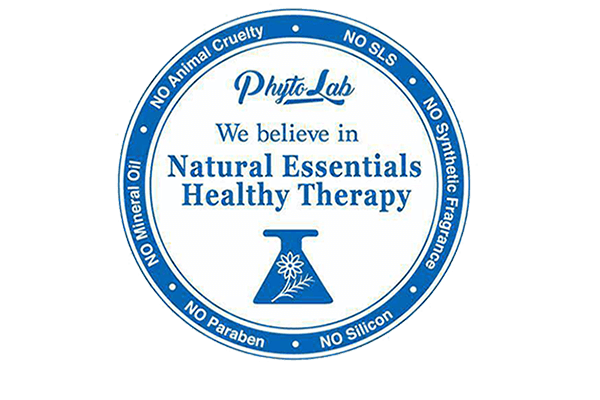 Penang Malaysia - December 29, 2017 /PRWIRE.asia/ —
Hair is one of the things that both men and women equally care about. While some may put more efforts for maintenance, we all want to portrait us to people a good appearance with a good head of hair. It's crucial to choose your haircare products carefully, not only just the brand but also the ingredients inside. For certain people, they're biased towards a smell or a brand of the shampoo. However, we probably do not know what is our preferred or what is the perfect hair care products that suitable for us because by reading a shampoo label or description is like reading a foreign language.
There are a few steps that you should know while choosing a good shampoo for your hair in Malaysia. First, know your type of hair such as normal hairs, greasy hairs, oily hair, colored hair and others. Because knowing your hair type will guide you to a few beauty tips for a healthy hair.
However, what's the difference between natural and regular shampoo? The biggest point that all of us can see is the availability between natural and regular shampoo. Regular shampoo is often available in any supermarkets yet natural shampoo used to brand them at their own store, hair experts seller store, E-commerce website or even hair experts saloon. Natural shampoo is often offered ingredients that are all real and natural, you're putting effort to take care of your hair as well as being good to the mother nature!
Furthermore, normal or chemical-based shampoo often creates more foam than natural shampoos, this creates a psychology effects to make people feel like you only need a small amount of shampoo to wash your hair. On the other hand, natural shampoos are free from chemicals and synthetic ingredients, it's biodegradable and non-toxic as well.
Besides that, natural shampoos beneficial for hair and scalp as natural shampoos often contain natural and botanical ingredients (roots, leaves, seaweed, herbs, roots, etc.) to enhance and enrich the skin cells and hair with vitamins and natural oils in creating a soft and glossy hair. While here at Dabeans, we are proudly bringing you Phyto Lab Healthy Scalp Hops Shampoo which contains all natural and organic ingredients. One of the ingredients which is seaweed plant that ensure our hair growth! We have also been told that seaweed is packed with various kind of vitamins!
Nevertheless, there were a few shampoo ingredients that you should avoid when buying a shampoo. For example:

• Sodium Lauryl Sulfate (SLS) – Harmful for hair regrowth

• Mineral oil – Stops the skin of your hair from releasing toxins

• Fragrance – Contains high toxic

• Parabens – Results to hair loss

• Synthetic Colors – May cause skin sensitivity along with scalp irritation
We are advised to buy natural shampoos which contain organic and natural ingredients to make our hair look healthier and even be good to the environment. Phyto Lab Healthy Scalp Hops Shampoo can help you in strengthening your scalp protection, balancing on the sebum secretion and hair root repairing functions! Besides that, we have our promise to ensure our customer having a perfect hair care products with ZERO chemical and artificial ingredients inside! Do not hesitate and grab yourself a natural and organic shampoo from us! Contact us now at 017-4192505 / 017-4692920 !
Contact Information:
Name: Chris Teng
Organization: Webist Solutions Sdn Bhd
Website: webist.com.my
Phone Number: 0165574650
Email: chris@webist.com.my
Address: B-1-3A, Kuchai Exchange, Jalan Kuchai Maju 13, Off Jalan Kuchai Lama, 58200 Kuala Lumpur.
Source URL: https://www.prwire.asia/dabeans-how-to-choose-a-good-shampoo/
Release ID: 282373