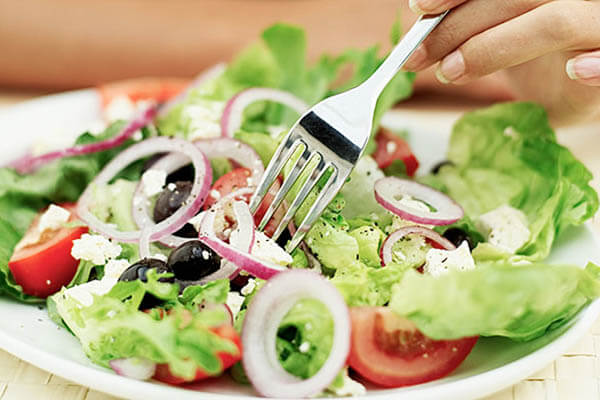 Kuala Lumpur Malaysia - December 27, 2017 /PRWIRE.asia/ —
People nowadays are often questioning how to stay healthy? Various of health problems such as constipation, diabetes, high blood pressure, and others are constantly increasing day by day in the recent society. The main thing that made these problems happened is because of the living lifestyle and the eating habit of the modern society. The eating habit of oneself is very important to prevent getting the sickness, here is some of the healthy eating guidelines for you to follow.
We are often being advised to eat various kind of greens and fruits to help you reduce the risk of many diseases (heart disease, high blood pressure and various kind of cancers). But, did everyone follow? However, people tend to rush to work in the morning and skip their breakfast, which is a bad choice. Breakfast is the most important meal of the day, included how we perform physically and mentally of the day. After you have your breakfast, it will immediately increase your body's energy level and restore back the blood glucose level after an overnight fast.
Young adults or even elderlies are suffering from constipation problems, but why? People are busy with their work life and neglected many things which are not health conscious enough to prevent them. Constipation often happens when you're not drinking enough water or having a low-fiber or high-fat diet.
Fiber helps relieve constipation. Plant foods including fruits, vegetables, whole grains, and beans that contain fiber. When you consume foods that have a lot of fiber on it, it will speed up your digestion. However, apart from eating foods that contain high fiber, So Fresh Fiber is also a substance that you can tag along to helps you in constipation, weight management as well as lower down your cholesterol level.
Back then people tend to use sea salt to enhance the taste of food. Unfortunately, getting too much of salt intake can increase your blood pressure level. Adults and children that are over 11 should not consume more than 6g of salt which about a teaspoonful a day. Nevertheless, C9 Bamboo salt is a highly alkaline food compare to all the other salts which are more acidic. It can help in balancing our body's Ph level.
What to eat for people who suffer from diabetes? A healthy and balanced diet, which means that eating regular meals a day, plenty of greens and fruits and eating less saturated fat, sugar, and salt. The amount of intake of carbohydrates that you consume has the biggest power to affect your blood glucose levels. Choose your carbohydrates wisely such as whole grains, greens, and fruits or some dairy foods. Worry not, C9 Bamboo Salt is a healthy substance for you to tag along with all the healthy foods you consume as well! With its benefits of highly alkaline food which contain more than 70 kinds of minerals in it.
However, people nowadays had the phobia of buying healthcare or even cosmetic products as some of that may contain artificial or chemical ingredients. Girls often want their skin to be young and fair! Especially in the modern society, even guys have the intention to buy cosmetic and skincare products. O2 Refresh is a liquid substance that will help you in every way you want! Just a few drops in the water and you'll be hassle-free from aging and skin problems!
Take the first step from your daily life, start eating healthy today and it brings a healthier you. Our aim is to deliver this health message and provide healthcare products online to save your time, fuel and provide speedy delivery at your doorsteps. Let's us reduce the common health problems in our modern society with Dabeans! Contact us now at

017-4192505 / 017-4692920 .
Contact Information:
Name: Chris Teng
Organization: Webist Solutions Sdn Bhd
Website: webist.com.my
Phone Number: 0165574650
Email: chris@webist.com.my
Address: B-1-3A, Kuchai Exchange, Jalan Kuchai Maju 13, Off Jalan Kuchai Lama, 58200 Kuala Lumpur.
Source URL: https://www.prwire.asia/dabeans-healthy-eating-guideline/
Release ID: 281760