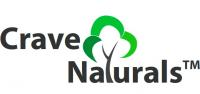 - March 4, 2014 /MarketersMEDIA/ —
By Crave Naturals, the Glide Thru Detangling Brush was created to make brushing tangled hair easier and more comfortable.
With the wrong kind of brush, hair does not only break and become damaged; it also proposes to be a pain during combing.
The Glide Thru Detangling Brush for Kids and Adults seeks to offer the solution to tangled hair. Developed by beauty products specialist Crave Naturals, this detangling brush provides noticeable benefits on the first use - reducing discomfort without pulling or breakage.
Satisfied customer Gabrielle purchased the Glide Thru detangling brush for kids and was happy with the results, "[My daughter] would complain every time we tried to brush her hair. I was nervous that this brush wouldn't work as advertised, but I was pleasantly surprised to see that it really helps. I may never get my daughter to WANT to brush her hair, but at least she doesn't run away from it like she used to!"
The Glide Thru Detangling Brush was designed to minimize breakage and split ends while it tackles knots and tangles effortlessly. Suitable for wet or dry hair, this product is particularly helpful when hitting the beach, which always results in very frizzy hair. It can also be used on wigs or extensions without causing damage. The product was designed with an ergonomic handle and can be used while blow drying hair.
In an aim to provide the best shopping experience for customers, Crave Naturals has tested all its products to ensure optimum performance and quality prior to their launch to the market. If at any time, customers are neither happy nor satisfied with the product, the company offers a no-quibble money back guarantee.
As with all other beauty products and accessories at Crave Naturals, the Glide Thru Detangling Brush for kids and adults is available on Amazon.com.
To find out more about information about Crave Naturals' Glide Thru Detangling Brush and other products the company offers, please visit http://www.icravenaturals.com/.
About Crave Naturals
Crave Naturals is a leading force in the beauty industry, selling its products exclusively on Amazon and their online web store. Targeting exceptional customer service in all transactions, the company strives to exceed customer satisfaction and stands by their 100% Money Back Guarantee on each purchase.
Release ID: 34880