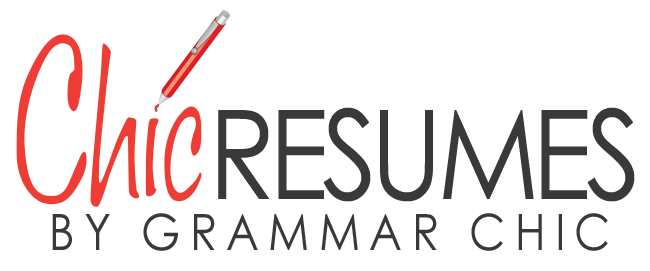 - March 31, 2014 /MarketersMEDIA/ —
As college students approach graduation, many are looking forward to submitting their first resumes. Chic Resumes offers consultation to curb the need for critique from employers.
According to recent reports, employment in the United States is gaining—however, many job applicants are still facing heavy competition and long wait times for interviews. While these circumstances are encouraging, Chic Resumes believes it is essential that all job seekers are fully prepared for interviews, which means already having a solid resume in place. This is a critically important lesson for entry-level college graduates that may be entering the market in a few months, as many are coming in with a brand new resume and not much experience.
"Rejection is a major fear of any job seeker," says Chic Resumes CEO Amanda Clark, "But many of us are told to learn from this rejection, and to ask the employer why it was not a good fit. Getting this criticism can be extremely helpful, but for some it can be a tough thing to do—and even worse if they were really counting on that job."
Chic Resumes aims to help individuals understand that rejection is a common part of the job market, but those who have a strong resume have a greater chance of expressing their qualifications before a rejection can take place. Clark states, "Our goal is to help individuals understand what a good resume is before they send it out, not after."
For many, getting criticism from a hiring manager or recruiter can be helpful in the long run, but most will wish that they had this insight beforehand. However, unless the applicant has an extended network and knows what the company is looking for exactly, it can be hard to get these tips before applying.
Amanda Clark explains, "Chic Resumes allows individuals to recognize major resume mistakes through our one-on-one consultations. Our professional resume writers talk with each client, taking time to learn about his or her experience, as well as intended career goals. Taking this information into account, our staff is able to offer the critique that many may not get from an employer until after the interview."
One-on-one consultations are not just beneficial in helping individuals gain greater insight to curb rejection risk, but they are also helpful in simply gaining consideration from the employer. The Chic Resumes team reports that many who do not have a well-formatted, clean and direct resume will not even gain the attention of the recruiter. As such, those who are easily dismissed never have a chance to learn what was wrong with their resume in the first place.
"Getting professional advice and assistance in resume writing is so crucial to improving the job search experience. While our services are designed to produce a clean, informed resume, we have found that it is also an incredible learning experience for our clients. It gives them a chance to enter the job market with confidence," Amanda Clark, Chic Resumes CEO, concludes.
About:
Chic Resumes is a comprehensive professional resume writing service that specializes in helping job seekers boost their appearance in the job market. This company offers in-depth consultation allowing candidates to explore their job history and skill sets. With a series of services—from entry level to senior management resume packages—Chic Resumes can provide the level of insight needed to ensure clients come out with a clean, polished and appealing resume. Those looking for resume and cover letter assistance are invited to contact Chic Resumes at (803) 831-7444 or (803) 831-7444, and tune into Twitter (@ChicResumes) and Facebook for updates.
Company Name:
Chic Resumes
Contact Person:
Amanda Clark
Email:
Send Email
Phone:
803-831-7444
Country:
United States
Website:
http://www.professionalresumewriters.net/
Source:
www.abnewswire.com
Release ID: 38670