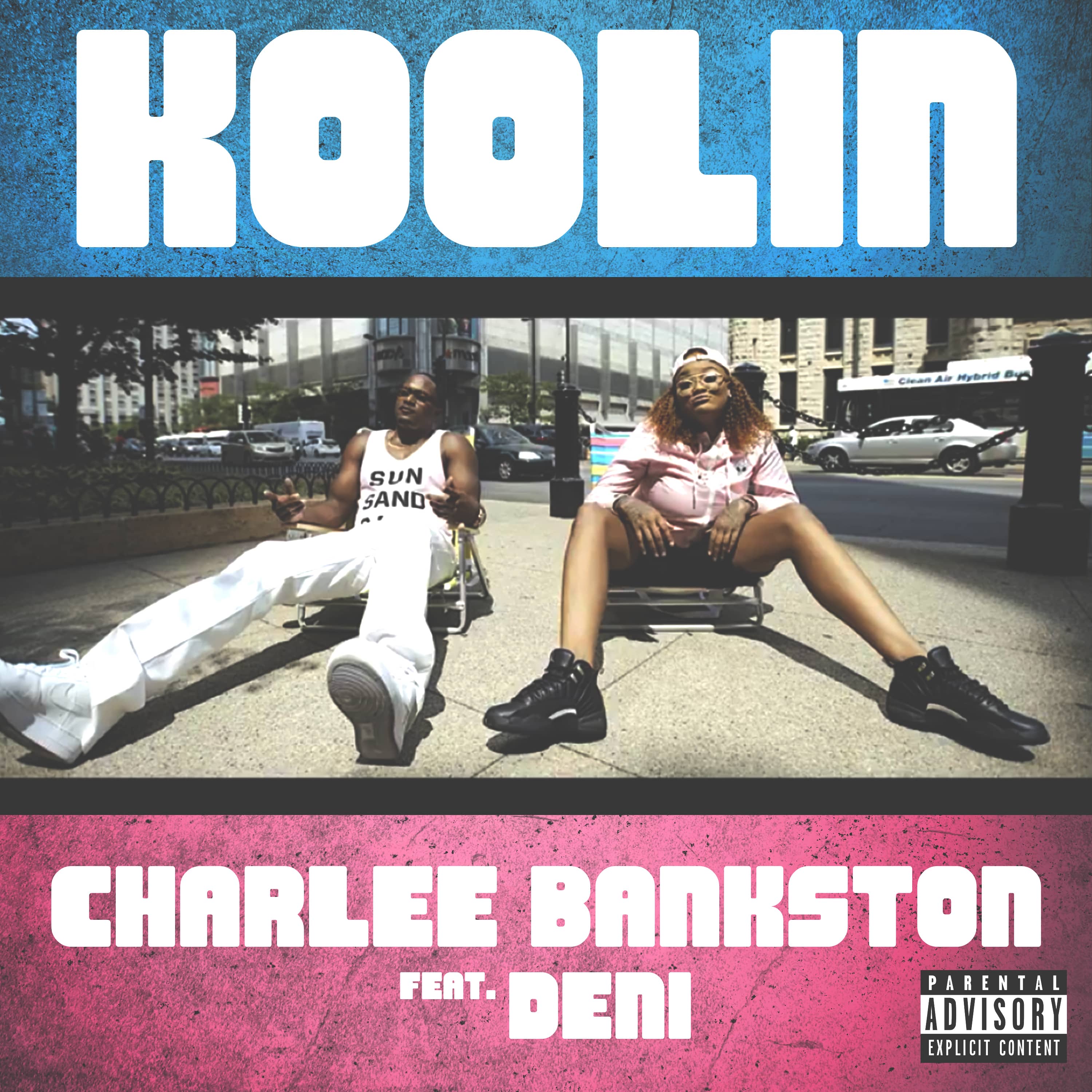 - September 22, 2018 /MarketersMedia/ —
Chi-town is where he was born and raised, but Dallas is the city he's set his sites on taking over in 2019. Charlee Bankston, the business acquainted, versatile, bar- dropping rapper is coming out of the Summer motivated with "Koolin"; his new single releasing to all major music streaming services, with accompanying video releasing on September 22nd, 2018 to YouTube.
Here's what Deli Magazine had to say:
Emcees Charlee Bankston and Deni come harder and hotter than a patch of city concrete sittin' out in the Texas late-summer sun (we don't have fall here, but y'all know that) on new minimalist track Koolin. This hip-hop jam from Bankston and Deni is solid and catchy as f***- the perfect thing to finish off the summer with a no-f***-given bang. Get listenin'." - Deli magazine
Bankston's late uncle taught him to use music as a channel for expressing his heart and emotions. Honing his skills in his grandmother's basement growing up, his past has imprinted the cinematic flow that is a staple in his music today. "When a track comes on, I scope out my vision and run with the picture," explains Bankston.
A series of mistakes and misfortunes during his youth led Bankston to reflect upon his life and fearless ambitions. Choosing to forge a stronger path for his future, Charlee pursued and graduated law school with his MBA and gained valuable experience as a licensed financial advisor. His relentless hustle and natural ability with numbers along with the education he's completed; Charlee is now fully pursuing his dream of conquering the music industry.
More about Charlee Bankston:
Opens for Blockboy JB & Texas Tech (Sept. 22nd, 2018 - Turnip Blood Ent.)
Just the Beginning EP releasing December 2019
Other releases: "Numbers", "Fearless" (Available on iTunes/Spotify)
About Your Company:
Left Lane Kreations, the brain child of Charlee Bankston, who partnered up with sister Deni. They're objective is to become a full-service recording label/management firm where operations are driven by the open and free collaboration of thriving creatives.
Spotify:
https://open.spotify.com/artist/5cn47DVR0oEMXyZCpLZmpG?si=scg8V-_5SRejgRRXwsC9dQ
iTunes:
https://itunes.apple.com/us/artist/charlee-bankston/844453345
Facebook:
https://facebook.com/charleebankston
Instagram:
https://instagram.com/charleebankston
Twitter:
https://twitter.com/charleebankston
YouTube:
https://www.youtube.com/channel/UC-bj9RfeFrlsJQKsEMgQ3NQ
Contact Info:
Name: Left Lane Kreations
Organization: Left Lane Kreations
Website: https://www.youtube.com/channel/UC-bj9RfeFrlsJQKsEMgQ3NQ

Release ID: 411218