United Kingdom - May 15, 2023 /MarketersMEDIA/ —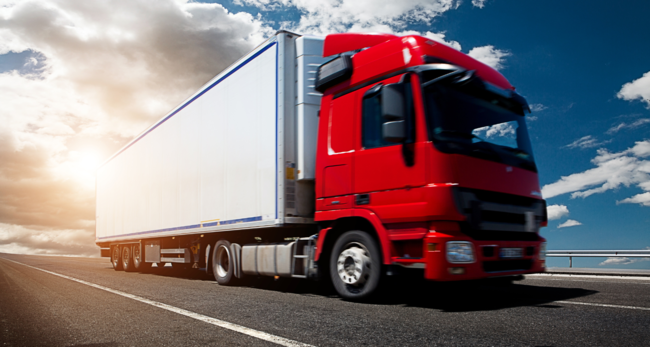 Following the pandemic, the recent surge in demand for Euro 6 lorries and semi-trailers led to a shortage of new assets with delivery times ranging from one to three years for UK hauliers. According to Truck Trading's Sales Executive Yan Akoya, the sudden surge in demand made prices on both new and used lorries spike approximately 40 per cent, however, the market has since shifted with work slowing down and demand decreasing.
As a result, many businesses are currently selling off their fleets, paying off finance plans, or closing down altogether due to the lack of profitability. Reflecting on the changing landscape, Yan said:
"Traders can't always offer the desired prices for rigid lorries, tractor units, and semi-trailers. Overpaying for these assets in the post-pandemic boom means they now face depreciated market values. Some might say the UK is on its knees, especially in our sector, but the operation does not stop definitively. Transport is the backbone of the nation, but agility will be needed from buyers and sellers now and in the near future."
Despite the challenges, Truck Trading has established itself as a standout player by adopting "a fast, friendly and flexible approach". The company differentiates itself by providing quick quotes, offering a personalised customer experience and ensuring same-day payment. With over 30 years of experience in the used truck market, their team's expertise extends beyond tractor units and rigid curtain lorries to various specialised vehicles across industries like industrial, chemical, fuel and recycling.
In addition to excelling in the domestic market, Truck Trading has successfully undertaken a number of complex export projects in recent months, such as the sale of 250 semi-trailers to a European customer. The company meticulously inspected and prepared each trailer, navigated the intricacies of export shipping, and maintained open communication with all relevant parties. The project was completed seamlessly, demonstrating the company's commitment to delivering exceptional service and building long-term customer relationships.
As the logistics and transportation industry continues to evolve, Truck Trading remains at the forefront of technological advancements and sustainability efforts. The company embraces the constant changes in systems, implements cloud-based solutions for streamlined operations, and remains up-to-date with shipping technologies and customs requirements. By constantly researching market trends and minimising overhead costs, the Stockport-based truck exporter ensures it meets the needs of its customers while staying ahead of the curve.
The used truck market is expected to evolve considerably over the next 5-10 years. While uncertainties persist, the fundamental need for logistics and transport remains constant. Truck Trading recognises this demand and pledges to continue providing tailored solutions for its customers. By strategically sourcing used assets and leveraging its industry connections, the team is committed to remaining a trusted partner for businesses requiring reliable transportation solutions.
In an industry characterised by shifting tides, Truck Trading's agility and expertise make it a key player in the used truck market. As the company adapts to changes and embraces new opportunities, it continues to provide top-quality service to buyers and sellers alike.
Based just outside of Stockport in Greater Manchester, Truck Trading serves the whole of the UK. Their sales team understands the challenges of selling used lorries, trailers and tankers – that's why they have kept their processes as smooth and straightforward as possible, with a friendly and personal service. The company has grown considerably over the last 20+ years and recognises they would not be in their position without their hard-working, punctual and practical team. To learn more, please visit: https://trucktrading.co.uk/. 

Contact Info:
Name: Ben Taylor
Email: Send Email
Organization: Truck Trading
Website: https://trucktrading.co.uk/

Release ID: 89097554