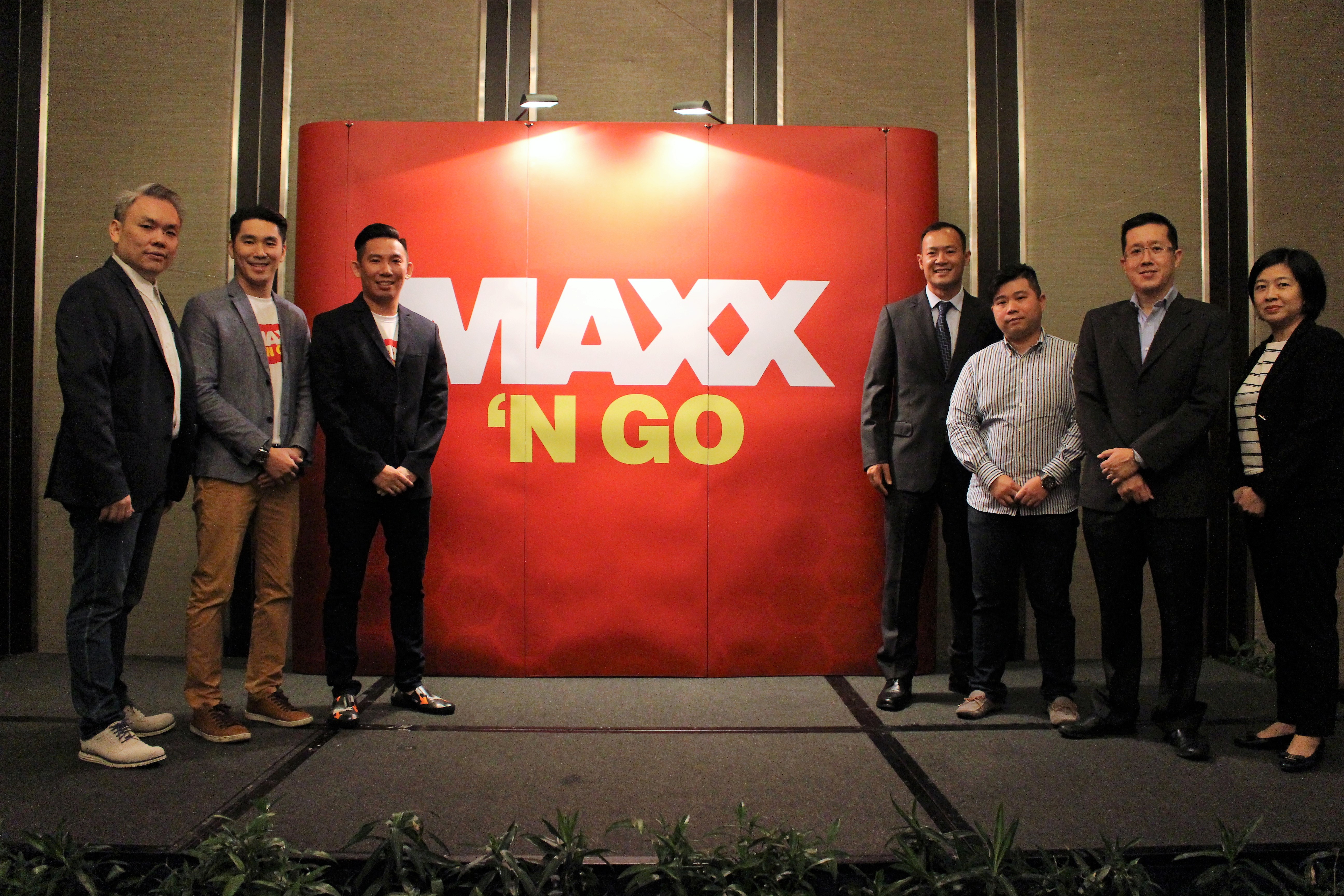 Kuala Lumpur Malaysia - January 18, 2018 /PRWIRE.asia/ —
Malaysian-based car care assistant app Maxx 'N Go has secured RM15 million seed funding from a group of individuals investors from Malaysia, China, and the United States.
The announcement was made during a shareholder conference held in Kuala Lumpur, Malaysia on 6 January 2017. The funding will be used to scale up Maxx 'N Go's operations including their A&P efforts to grow their user base, as well as develop back-end technology to enable them to provide more types of vehicular care for their users with a wider availability throughout Malaysia.
During the private event, the key management team including CEO, COO, CFO, CTO, and Sales Director of the company has elaborated the company's performance in the past year as well as announcing their focus and financial targets in 2018. In the year 2017, the company Shift Holdings Berhad as a whole achieved a remarkable profit figure of more than RM 3 million. The team plans to outdo themselves and is ambitiously targeting to double their current profit.

Key Management team of Maxx 'n Go: From left, Hoon Tien Tsien (Chief Finance Officer), Alan Tam, (Chief Operating Officer), Patrick Tam (Founder and CEO), Tengku Djan Ley (Chief Technical Officer), Stanley Yet (Sales Director), Roy Thean (IPO Financial Advisor), and Cynthia Toh (Legal Advisor).
Speaking on the upcoming business focus, COO Alan Tam said "We will soon kickstart two major initiatives this year, which includes co-branded service centers and nationwide expansion. On top of that, we will allocate 70% of our marketing effort to the digital aspect and 30% on ATL and BTL activities. With some of these plans currently running, we are confident in achieving 500,000 downloads by mid-2018."
Another key highlight was the IPO roadmap presentation by Roy Thean, Financial advisor for Maxx 'N Go.

Alan Tam, COO of Maxx 'N Go outlined the business focus in 2018 during their shareholder conference.
Maxx 'N Go was founded in 2016 by CEO Patrick Tam as a mobile car care assistant application that looks to provide to-your-doorstep car care services focusing on motor oil change. Still on course with the earlier announcement, the company is currently in the works to introduce new services by expanding their offerings around breakdown assistance and dealing with vehicular wear and tear, including services like brake pad and air filter replacement.
Distinguishing itself from other apps that deal only with car roadside assistance, Maxx 'N Go presents a viable business model by positioning itself as a platform to deliver a comprehensive, on-demand car care experience which includes regular care as well as breakdown rescue.
"We aspire to make life better for every car owner by saving them precious time from going to workshops for minor fixes, and giving them more time to spend with their families." said Patrick.

Patrick Tam, CEO of Maxx 'N Go sharing his aspiration during the shareholder conference.
This seed round will also see them expanding their service locations across Peninsular Malaysia. The team has currently expanded across northern peninsular Malaysia, including Penang and Ipoh. This year, Maxx 'N Go will head to Southern Malaysia. "We will be actively looking for local partners in order to expand our service reach as well as accelerate our growth. This plan is looking to raise our sales by 30%," said Stanley Yet, Sales Director of Maxx 'N Go.
Commenting on the investment, Benjamin Shi, an investor from China said, "The mobile application market is highly lucrative. This is proven in China given its advancement into the industry. Moreover, the rapidly booming Southeast Asia markets are full of potential. I believe that Maxx 'N Go, being the first in Malaysia to provide on-demand car care services, will achieve greater heights in the region. On top of this, I have strong confidence in Patrick and his team. Given their track records, I am highly positive about the future prospects of this project."
Maxx 'N Go is available on App Store or Google Play.
About Maxx 'N Go: Maxx 'N Go is an on-demand car care assistant mobile app, which allows people to set their location, pick a preferred time, and receive their car care services like mobile oil change at maximum convenience.
Born with a purpose to serve, their mission is to continuously provide smart solutions and maximum convenience to all motorists, empowering them with more flexibility and time saved.
For more information, please visit: http://maxxngo.com/

Visit their Facebook page at: https://www.facebook.com/app.maxxngo
Contact Information:
Name: Alan Tam
Organization: Maxx 'N Go
Website: www.maxxngo.com
Email: info@maxxngo.com
Contact Info:
Email: Send Email

Source URL: https://www.prwire.asia/car-care-assistant-app-maxx-n-go-raises-rm-15-million-seed-funding-to-accelerate-business-growth/
Release ID: 289498