United States - November 22, 2022 —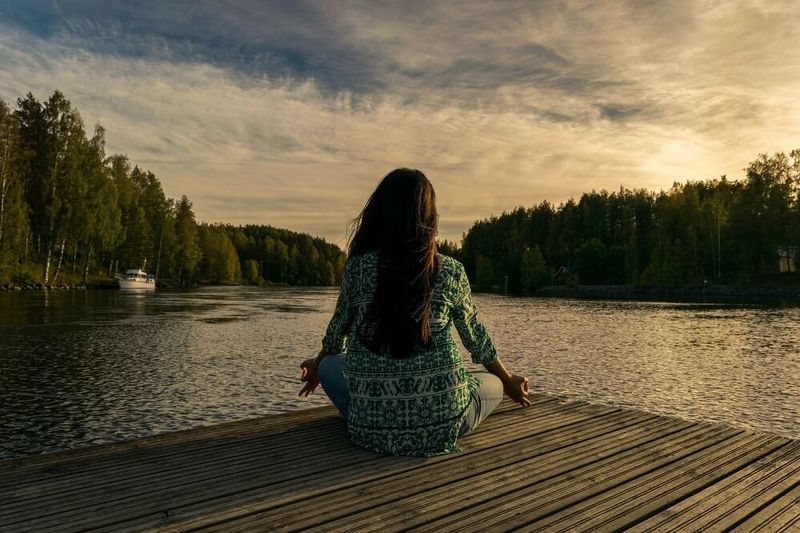 Self-confidence or belief in oneself stems from a combination of factors. Experiences, perception, intellect, and will are some of the factors that can influence the degree of self-confidence a person possesses toward certain goals, dreams, or aspirations. 
The "false" sense of self-confidence occurs when some of the above factors are lacking. Inexperienced individuals sometimes pursue challenges above their control, not knowing what lies ahead. Without a clear perception of the goal, it may seem too distant or unachievable. Highly intellectual people often "overthink" and create obstacles that never existed. 
Dr. Mitchell Gibson, the founder of Tybro Productions, board-certified forensic psychiatrist, and one of the most critically acclaimed writers recently launched a new book titled "Building Self-Confidence through Meditation", aiming to help his readers and customers build a strong harmony between the elements that influence self-esteem and confidence. 
"Self-confidence is an essential component of success in any endeavor. Whether you are speaking with others, making a presentation at work, or pursuing your goals in life, self-confidence can be the determining factor between achieving your goals and failing to do so. For many people, self-confidence comes naturally, and they seem to be able to achieve anything simply by believing that they can do it. For others, however, self-confidence can be more elusive," said Mitchell Gibson.
As imparted by Dr. Gibson, meditation is an effective approach to building self-confidence because it enables the individual to directly work on improving the aforementioned factors. Visualization can improve almost any skill and even provide insights equal to real-life experiences. 
As a purely mental exercise, meditation nurtures the intellectual powers of the practitioner, channeling thoughts more fluidly and giving them direction. Regarding perception, it is a two-way mirror enabling the practitioner to "be on the outside looking in" or "inside looking out" when needed. 
"One effective approach to building self-confidence is meditation. By regularly practicing meditation techniques like deep breathing or visualization exercises, you can train yourself to stay calm under pressure and effectively manage stress. Additionally, regular meditation has shown to have powerful effects on our brains, increasing the production of feel-good hormones like serotonin and dopamine that can help boost self-confidence. With practice and patience, you can use meditation as a tool for achieving greater self-confidence and realizing all of your dreams," Dr. Gibson said. 
Mitchell Gibson continued, imparting that digital subconscious speech language is a computer-generated series of tones, suggestions, and digital sounds that are designed to place suggestions directly into the human subconscious mind. The Self Confidence Audio Download can help anyone achieve their mental and emotional goals with greater ease than ever before:
"Through the use of this powerful recording, you can learn to bring this healing energy down to a level that you can use in your daily life. Self-confidence is already stored within you. It is your birthright. In order to access this awesome power, you need only learn to release it," said Dr. Mitchell Gibson.
More information about "Building Self Confidence through Meditation" is available on Tybro Productions' official website.

Contact Info:
Name: Mitchell Gibson
Email: Send Email
Organization: Tybro Productions
Address: United States
Website: https://tybro.com/self-confidence-audio-download/

Release ID: 89085172