London, United Kingdom - October 14, 2022 —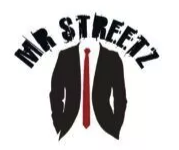 Born and based in London, Mr Streetz is a musical artist blending traditional hip-hop roots with worldwide music, culminating in the release of Evolution EP, his second album since the release of Flowtime, which has earned over 20,000 monthly listeners on Spotify, one of the world's top music streaming platforms.

As an avid traveller, Mr Streetz has made his way across the globe with the intention of broadening his horizons, which he implements in his music through samples, instrumentations, and inspirations from the cultures and traditions he has seen throughout the world. While a rapper in his performance style, Mr Streetz aims to constantly evolve his style, reflected in the title of his album: Evolution EP.

Following his inspirations from his beginnings as a young artist, watching MTV, through to the rise of the grime scene, and now infusing his music with the global flavours of the places he has travelled to, Mr Streetz aims to inspire and speak to his fans through the blend of styles that have combined to become a distinct and personal sense of music, represented throughout his portfolio. 

From his debut single, Break the Mold, which mixed rap influences with the 80s music scene with Elvis and The Beatles, to the global flavours of Evolution EP, Mr Streetz means to offer listeners something they have never heard before. Recently, his single, Fish In The Sea, broke 100,000 streams on Spotify.

Evolution EP
Mr Streetz will be releasing a brand-new album soon, called Evolution EP. Featuring tracks such as Born This Way, Nature or Nurture, Musical Journey, Worldwide, and Golden Age, this album will be available on all music platforms, just as his other music is. Platforms such as Apple Music and Spotify will have all songs available for streaming. 

The album means to build on the increasing global influences on his style, as well as a more recent development towards more personal track subject matter, such as with Save Me From Myself, a track that deals with the subject of addiction, recorded in his home studio.

Those who want to learn more about Mr Streetz can find his music on a wide range of channels, including his curated mood playlists on YouTube, Spotify, and Apple Music, as well as through his social media channels, such as Instagram and Twitter. You can also find his site directly at https://mrstreetz.com/.

Press inquiries can be sent directly to Mr Streets by email at info@mrstreetz.com. 
Contact Info:
Name: Mr Streetz
Email: Send Email
Organization: Mr Streetz
Website: https://mrstreetz.com/

Release ID: 89083190