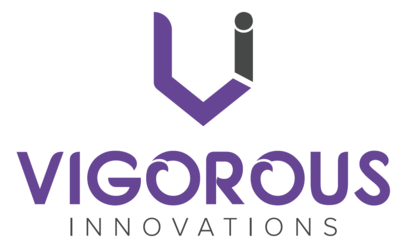 Crowley United States - February 19, 2020 /MM-prReach/ —
Vigorous Innovations is now offering Amazon customers its body deep muscle massager, a loud but effective percussion gun. Company spokesperson, Justin Robinson, said, "To be effective, percussive massagers require extended linear movement to achieve deep-tissue massage and to reach target points that are deep within the muscle groups. Traditional 'vibrating' massagers have an average linear movement of 1-3 millimeters, where our VI Premium Percussive Massager has an amplitude of 16 millimeters, 6-16 times that of the traditional vibrating massager."
The deep tissue massager gun runs between 75 to 95 decibels, depending on the selected speed. "To give some examples, that's the equivalent noise level of a vacuum cleaner, an air conditioner, heavy traffic or a noisy restaurant," explained Robinson. "And because the VI Premium Percussive Massager works much faster than vibrating massagers, the exposure time to the noise level is drastically reduced."
Clinical studies have shown that optimal results may be achieved by targeting each area or muscle group for between two to three minutes. Those who are experiencing extra soreness may target the area for an additional 30-60 seconds throughout the day. Robinson went on to say, "The powerful deep tissue massager heads knead directly into large knots and sore spots to loosen them while stimulating blood flow. This not only feels amazing, but it helps speed up recovery and reduce inflammation."
Amazon customers have been raving about the muscle massager deep tissue despite the noise level. One reviewer expressed his thoughts, "The noise to me isn't that big of a problem. It is louder than a conventional massager, but at the same time, it is way better. The attachments are great and break up all my sore muscles in seconds. It is my new favorite piece of equipment at the gym."
Those interested in more information about Vigorous Innovations and its body deep muscle massager should visit the official company website or Amazon storefront.
###
https://www.youtube.com/watch?v=xjku088yVaE
Twitter: https://twitter.com/@vigorous_innov
Facebook: https://www.facebook.com/vigorousinnovations
Instagram: https://www.instagram.com/vigorousinnovation/
Youtube: https://www.youtube.com/channel/UCJCwzZdqxeIWqoo0KLp5dgA
About Us: Vigorous Innovations is a company founded on the principles of producing only the highest quality products at an affordable price with even higher quality customer service. We want to be your whole body healing solution for years to come.
Contact Info:
Name: Justin Robinson
Email: Send Email
Organization: Vigorous Innovations
Address: 1925 Palomino Blvd , Crowley , TX , 76036, United States
Phone: 682-235-9814
Website: https://www.vigorousinnovations.com

Source URL: http://prreach.com/?p=39097
Release ID: 88947231