New York, United States - March 17, 2023 —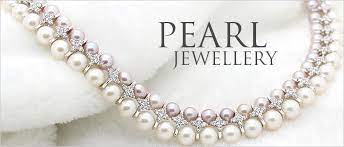 Blingvine launches a whole new collection of American diamond earrings to accompany the season of blossoms. The collection comprises the latest designs in the finest quality and finish, as quoted by the brand. The whole range of products symbolises the blissful colours of nature and surroundings. 
Spring is associated with youth, vitality, and new beginnings. The collection introduced this season consists of designs that are easy on the eyes and great in comfort. The colours of American diamonds, like the bright yellow, royal blue, and fresh green, etc., almost seem like a spring garden on display. Each product is unique to the collection and embodies the concept that inspired its creation to the core. 
The dazzling 'pretty lady earrings', a beautiful combination of beauty and poise, are one of the products in the collection that turn heads in a room. The collection also includes a modern earring style known as an ear cuff, with the 'angel wings' ear cuff topping the bestsellers list. All the products are unique in designs and origin, suitable for every occasion and season. The combination of American diamonds with pearls, gold, and silver is what makes it versatile to accommodate all looks and styles. 
Blingvine has always been a brand that prioritises quality along with design and style. The company makes sure to tell their customers that it is here to provide more than just products. Encouraging women to embrace all their colours and enjoy each colour to the fullest is something modern women need to hear more often. The company understands its target audience and caters to their wants and needs with both style and culture. Their customer-centric approach is why they are a popular choice among customers.
This blossoming spring season, Blingvine's American Diamond collection is all set to scatter all the colours the weather is providing to nature. One can visit their official website with certainty to add glitter to gold, rituals to new times, festivity to seasons, and style to fashion. Visit their official website to learn more about joining in on the fun of cherry blossoms and the colours of spring. 
About Us: Blingvine is one of the leading brands of imitation jewellery bringing to its customers the trendiest designs in the finest quality. They understand what modern women want and like and base their products accordingly. Each piece of jewellery is simple and elegant, with a tinge of glamour. They say, "We are contemporary, with a twist of tradition." Visit the official website, https://blingvine.com/ to learn more. Follow at instagram @blingvine for more.
Contact Info:
Name: Namrata Thakkar
Email: Send Email
Organization: blingvine.com
Website: http://blingvine.com

Release ID: 89092160