Florida, United States - August 13, 2022 —
The publication aims to help Florida residents and visitors make informed decisions about their healthcare.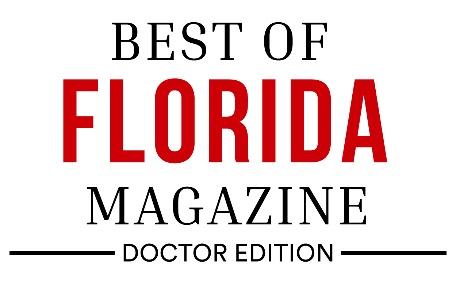 Best of Florida Magazine will publish its inaugural list of the top doctors in Florida. The publication will feature the premier doctors in all healthcare specialties and include relevant information regarding their professional backgrounds. 
The publication is dedicated to providing critical information to the public to assist in making the most informed decisions regarding healthcare. In addition to recognizing the top doctors in Florida, the magazine will include professional content written by physicians and medical experts to provide trusted health content that is timely, educational, and easy to understand.
Best of Florida Magazine – Doctor Edition is powered by FindaTopDoc, a national database of doctors and specialists that patients can use to find healthcare in their geographic area and insurance network. It also publishes content written by medical professionals about a variety of ailments and conditions. 
More than 70 percent of adults use the internet to learn about or diagnose medical issues. When users search for articles related to their concerns through FindaTopDoc, the website matches search results with local physicians and specialists that accept their insurance and can treat their symptoms. 
Patients can also use the site to learn more about drugs and supplements, medical procedures, and symptoms they may be experiencing. In addition, they can explore health categories such as women's health, men's health, parenting, pregnancy, aging gracefully, and healthy living to find resources and advice.
Doctors in the FindaTopDoc network write articles, produce videos and slideshows, and answer patient questions on more than 30 medical specialties. The site also features Health Journeys, in which patients living with chronic illnesses share their experiences with others. More than a dozen illness communities exist for conditions such as lupus, diabetes, breast cancer, and autism, with over 200,000 patients offering advice and encouragement.  
Now, FindaTopDoc is putting its vast network of doctors and collection of articles into Best of Florida Magazine – Doctor Edition to help Florida residents and visitors find effective and affordable healthcare.
As of 2020, more than 83,000 medical physicians and specialists were practicing in Florida. With so many options, it can be challenging to find a trustworthy doctor, especially when severe medical conditions arise. For example, heart disease is the leading cause of death in Florida, followed by cancer, so it's essential to find qualified and reputable specialists to treat such serious illnesses.  
Best of Florida Magazine seeks to take the guesswork out of these vital decisions by providing a comprehensive list of the top Florida doctors in a variety of specialties. The list of doctors will be a significant step forward and give patients a place to start. At the same time, the content written by medical professionals will signal to patients that the authors are knowledgeable, dependable, and well-respected in their fields. 
Conclusion
Best of Florida Magazine's mission is to recognize the best doctors in Florida, provide quality healthcare and wellness information, and connect them with those seeking the most professional and effective healthcare services. In addition, it aims to be the single source for finding the best doctors in Florida.

Contact Info:
Name: Nicole Walker
Email: Send Email
Organization: Best of Florida Magazine
Address: United States
Website: http://findatopdoc.com

Release ID: 89079831