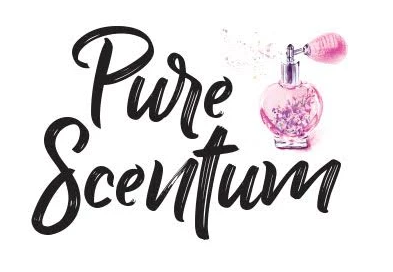 - November 16, 2019 /MM-prReach/ —
Pure Scentum has recently released its latest bath bomb gift set on Amazon, ready and packaged for gift-giving this Christmas season. According to the brand, the set is ideal for any occasion, from birthdays and anniversaries, to bridesmaid showers and hostess gifts. With more than 300 positive reviews to date, the company says these bath bombs fulfill a woman's relaxation and skincare needs through the addition of calming essential oils and nutraceuticals, a patent-pending innovation.
Launched in 2016, Pure Scentum is an indie bath and body brand, founded on the idea that health and luxury go together. The company's founder, Shelley Johnsen, states, "By adding nutraceuticals to our bath bomb recipe, we have a unique way of introducing nutritional benefits onto and into the skin. In fact, the hot water drawn from a bath, together with the powerfully pure organic nutraceutical powders packed into our bath bombs, makes these bath fizzies superior to other skin products like creams or lotions, which need chemicals like emulsifiers to perform or to seep into the epidermis."
According to the brand, the mega size 6 oz bath bombs for women contain nutraceuticals: substances that are derived from products that have nutritional as well as healthy credentials. The bath bomb set incorporates ingredients such as organic kale, organic kelp, probiotics and collagen.
Studies show that kelp contains high concentrations of bioactive components like iodine, zinc, potassium beta-carotene, which all aid in triggering cellular responses resulting in clear, smooth skin. Kale can work to tighten pores, promote collagen, increase cell turnover and detoxify the skin naturally. The company says its marine collagen bomb smooths fine lines and wrinkles and binds moisture to the skin for lasting hydration.
Another important ingredient is probiotics, says Johnsen, which can calm skin by harnessing a surge of good bacteria to help cells flourish. This in turn eases inflammation from rosacea or acne, helping skin retain a plump, dewy look and defend against UV and stress.
"Natural beauty products are on-trend, and our bath bombs are vegan and 98% chemical-free, making them a natural beauty choice," added Johnsen.
Each natural bath bomb set contains one kale bath bomb, one probiotic bath ball, one seaweed bath fizz and one marine collagen bath fizzy. All Pure Scentum products are made in the USA by the company's all-female crew.
Those interested in learning more about Pure Scentum's products should visit the company's official website or Amazon storefront.
###
Twitter: https://twitter.com/@PureScentum
Facebook: https://www.facebook.com/PureScentum
About Us: Launched in 2016, Pure Scentum is an Indie Bath & Body Brand founded on the idea that healthy and swanky do go together… that skin friendly bath products can work be natural and ooze luxury.
Contact Info:
Name: Shelley Simone
Email: Send Email
Organization: Pure Scentum
Address: 11923 NE Sumner St, Portland, Oregon, 97220, USA
Phone: 503-568-1586
Website: https://www.purescentum.com

Source URL: http://prreach.com/?p=37422
Release ID: 88934470