United States - January 25, 2023 —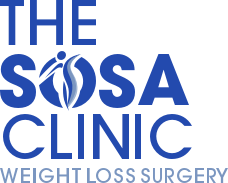 The Sosa Clinic is a surgery in Hialeah, FL, headed by Dr. Jorge L. Sosa, offering a selection of personalized bariatric surgery treatments, that has recently redesigned a blog on its website that goes over a range of topics relevant to its potential patients. This blog is designed to inform and explain, but readers are able to get in touch with the team for a consultation for more personalized advice.

This blog, known as The Sosa Hub, offers tips and extensive research about weight loss techniques, including surgeries, with authoritative information and experience behind it. For instance, the blog explains the different types of weight loss surgeries available, their aims and goals, and how they can help individual clients. The blog also goes into detail on factors that can help patients succeed in their weight loss journey, such as how to stick to healthier habits post-surgery and the kind of aftercare they can provide for themselves, such as how to better heal gastric sleeve scars, for instance.

By clicking on the 'Blog' option in the navigation bar at the top of the website, patients can get direct access to the latest posts from The Sosa Hub. If the visitor has any particular queries, they can also use the search bar to put in keywords, and in return will get back to the posts that are most relevant to their interests. This blog has been producing content for over a year, now, and routinely updates with new information on weight loss, weight loss treatments, and general health information.

The Sosa Clinic is a surgical office that, amongst other treatments such as chronic heartburn treatments, offers weight loss surgeries, such as bariatric surgery. The team is led by Dr. Jorge L. Sosa, and is comprised of a range of experienced psychologists, nutritionists, coordinators, nurses, and assistants that work with patients to help them meet their quality of life needs. With over 20 years of experience, they have helped over 8000 patients and mean to help even more.

To learn more about the Sosa Clinic, and the services that they offer, and to get a better look at their blog, you can visit their website directly at https://www.thesosaclinic.com/. 

Please send any press inquiries to Angie Gomez, who can be reached at 8305 NW 27th St, Suite 113 Doral Florida, United States 33122, or by phone at 7864268335. All email inquiries can be sent directly to agomez@imaginatemediagroup.com.
Contact Info:
Name: Angie Gomez
Email: Send Email
Organization: The Sosa Clinic
Address: 8305 NW 27th St, Suite 113 Doral Florida, United States 33122
Phone: 7864268335
Website: https://www.thesosaclinic.com/

Release ID: 89088913