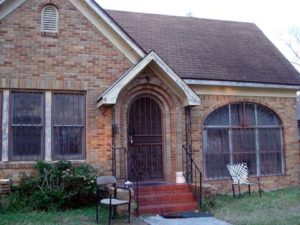 - September 7, 2017 /AuthorityNewsNetwork/ —
Buying houses and remodeling and making them pretty again is the work and joy of Neomi Lindsay, manager of Austin Home Buyers. "The vast majority of houses we buy have a great deal of deferred maintenance. And in many cases the key components of the house, such as bathrooms and the kitchen, are simply outdated. We still see houses with avocado green kitchens and it is definitely a retro 50s and 60s look," stated Ms. Lindsay, "but it is not in demand these days."
People enjoy the comfort and stability of owning a home and most homeowners understand that home ownership includes property taxes and lawn maintenance. But most homeowners don't have a formal budget for repairs. They should. Things wear out or deteriorate or get damaged. That 30 year roof will need replacing in 30 years. The air conditioner will be getting old at 25 years. The paint will need repainting every 20 years or so. But the biggest wildcard may be the concrete slab foundation. "East Austin sits on clay soils which has a bad habit of expanding and contracting with changes in moisture content. This annual soil movement will crack foundations and create a lot of damage inside and outside of the home," says Ms. Lindsay, "but west Austin sits on more rock than clay and that is good news for homeowners in those rocky areas."
The slogan of the Austin Home Buyers is "we buy houses in any condition" and they see more than just overdue repairs. They buy houses with fire damage and more recently, houses that flooded after Hurricane Harvey. The fire damaged houses are easier to sell because the damaged portions are replaced and a special paint is used to encapsulate framing and studs that may have smoke damage. But flooded homes are different because the risk of another flood is always present. Although Ms. Lindsay can sell these homes after remodeling, they are sold at a discount.
Among the other reasons people seek out real estate investors when looking to sell their home is that they want to avoid the traditional sales process that includes a realtor, a realtor commission of 6%, listing a home on Multiple Listing Services, the buyer's lender approval, and the time. "We do our own inspections so we don't have to rely on contractors for repair estimates. We buy houses with cash and that makes the sales transaction much faster. So compared to the traditional sales process, we are much simpler and faster," stated Ms. Lindsay. According to Ms. Lindsay, almost all offers they make are immediately after the inspection of the property, which usually takes less than one hour.
Austin Home Buyers and other real estate investors are filling a niche in the Austin real estate community. And they are making houses pretty again.
Company Name: Austin Home Buyers
Contact Name: Neomi Lindsay
City: Austin
State: Texas
Country: USA
Phone: 512-499-2006
Email: info@AustinHomeBuyers.net
Website URL: http://AustinHomeBuyers.net
Source URL: http://authoritynewsnetwork.com/austin-investors-buy-houses-with-problems/
Release ID: 236761