United States - December 27, 2022 —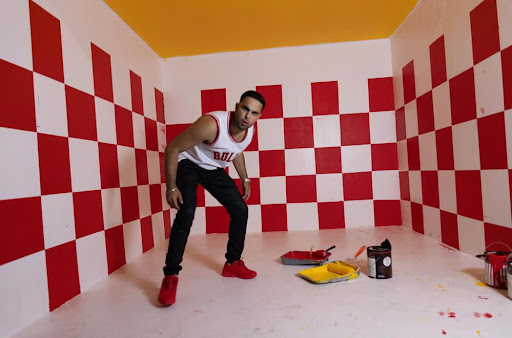 The space of contemporary hip-hop music is bigger and more vibrant than ever. Thousands of new artists come to the scene, enriching the well-established culture of what is rightfully dubbed one of the most popular music genres of all time. Among innumerable artists, performers, and entertainers in hip-hop, Latin, and electronic music, none stands out as AROZO, a Latin-American artist with a dream to push the envelope even further and make the hip-hop world even more beautiful and honest. 
Born Ariel Then and recognized by his fans as AROZO, this aspiring mogul has already earned his spot among the upper echelons of iconic rap and hip-hop musicians and performers. Having released over 60 trendy singles that resonated with thousands of music fans across all compass points, AROZO quickly became one of the most critically acclaimed contemporary artists in New Jersey and beyond. From songs like "Let You Go" and "Don't Make Sense" to "Real Out Here", "Can't Relate", "Get That Bag", and "I Need Dollars", AROZO's singles have resonated with a myriad of hip-hop connoisseurs and hardcore fans of music in general. 
AROZO's debut album "Broke But Not Poor" is an artistic, sonic autobiography, welcoming his fans into his deepest memories and emotions while showcasing the ups, downs, and struggles of an up-and-coming artist. "Broke But Not Poor" is available for download and purchase on all major music marketplaces and streaming platforms. 
What separates AROZO from his peers is the drive to do everything in his power to ensure his voice is heard and that his work makes a deep, lasting impact among hip-hop, Latin, and electronic music communities Worldwide. 
He has collaborated with numerous music producers, engaged in networking with high-profile party promoters & club owners, performed at a range of renowned venues, and played his music across multiple clubs in New York and New Jersey. 
AROZO has launched his website and record label from scratch and currently manages and promotes six aspiring artists, including himself. This New Jersey rapper and songwriter imparted that he has plenty of unreleased material in the pipelines waiting to be revealed and that he is committed to expanding even deeper. 
Regarding the latter, AROZO's recent forays into the crypto space bore fruit, as he imparts that he has "something very special lined up for everyone" soon. According to AROZO, his NFT collection will be "fun, educational, and intriguing as it will be exciting to associate the brand within the crypto space." 
Currently, AROZO is writing, producing, and recording, planning to continue producing shows and working with artists and producers all over the Tri-State area while setting his sights on expanding further.
More information about AROZO is available on his official website.

Contact Info:
Name: AROZO
Email: Send Email
Organization: AROZO & BCMG
Address: United States
Website: http://www.arozo.com/

Release ID: 89086976